What Went Wrong between Jessie James Decker and Her Brother John James?
Jessie James Decker's brother claims she is the 'most disgusting human being' in the world.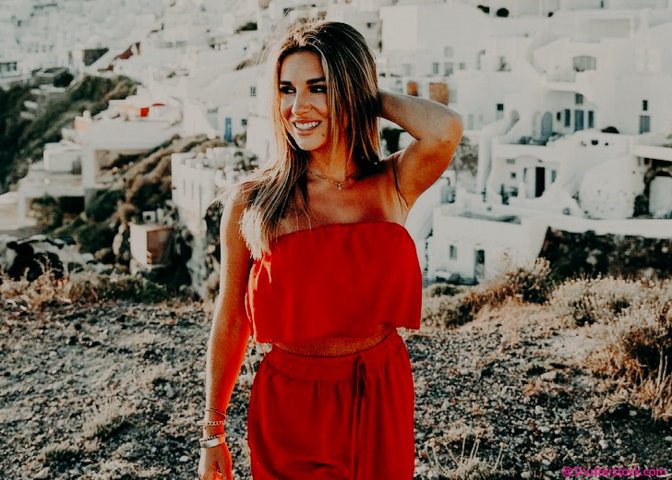 Whether it is for crying over body-shaming comments or her soured relationship with family, Jessie James Decker has a knack for making headlines.
One of her most talked-about and unsolved topics of discussion is the alleged feud between the country-pop singer-songwriter and her younger brother John James.
Jessie James Decker's Brother Reveals the Reason for the Feud
In a Reddit community under the title r/jjdandfamily, users regularly share their opinions, facts, and accusations about all things related to Decker and her family members.
Amongst the hundreds of posts, a thread posted by u/bachelorbiz on December 24, 2019, sheds some light on the current feud between the James siblings.
The thread comprised a screenshot image of a private conversation between Decker's younger brother James and an unknown user. The unknown user asked James if he and his sister were on talking terms.
A conversation between an anonymous individual and Jessie James Decker's brother (Source: Reddit)
Replying to the question, James confirmed having a sour relationship with his sister and described her as "the most disgusting human being in the world."
"Naw [sic] that ended when she forced a conversation that wasn't appropriate that ended in my pushing my pregnant fiancé and my stepdad screaming in her face," his message read. "Jess insisted on the conversation happening and it imploded and she doesn't have a single ounce of decency to apologize for the huge family rift she caused."
He further stated that he would never forgive Decker since she was the sole reason his family was not there for the birth of his first daughter, Emmy.
Although the claims are now all over the internet, the Eric & Jessie: Game On star is yet to address her feud with her brother.
Jessie James Decker's Brother Called Her Out via Instagram Stories
Despite Decker's silence on the matter, James often takes to his Instagram story to call out his sister without name-dropping her.
For instance, when one of his followers asked him if his relationship was getting better with his sister, James again had some harsh words for his sister.
He said his wife's boutique page was deleted some time ago, and he had suspicions that Decker had something to do with that. As reported by The Things, he said,
If I find out she had something to do with my wife's boutique page getting deleted, I promise I got a whole [explicit] kettle of tea.
Most recently, in his Instagram stories, he stated his sister was playing the victim in the wake of her emotional videos on Instagram stories.
The singer, age 33, broke out into tears after she discovered a subreddit devoted to criticizing her. "So I've always been pretty confident in myself, and I'm not perfect," she said.
"I've always fluctuated in my weight up and down, but I have recently been sent a Reddit page that rips me apart on a daily basis. They're talking about how, apparently, fat I've gotten, and how boxy and how terrible my body looks. And they're accusing me of editing my body and all these things."
But James showed no mercy to his sister and said her fate had eventually led to all the hate messages.