Singer Jessie James Decker Seeks Help Due to Ongoing Struggle with Health Issues
Jessie James Decker took to Instagram to share her ongoing back problems and migraines with her followers.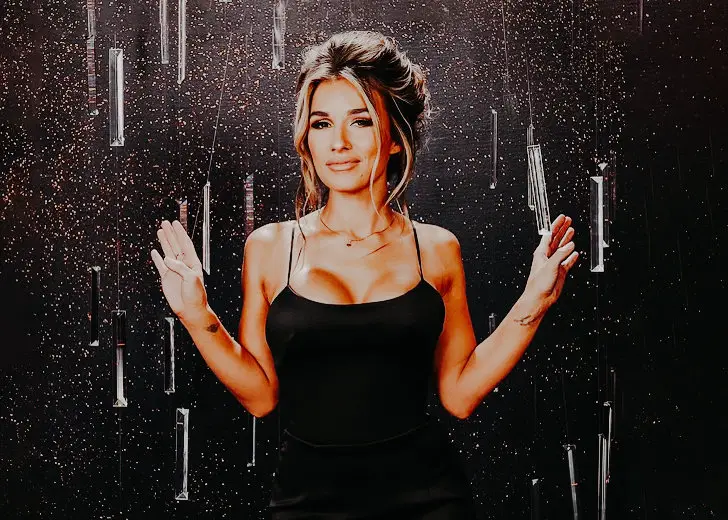 Singer-songwriter and former reality television personality Jessie James Decker took to Instagram to share about her body struggles. 
On April 26, the singer posted a selfie from her bed with a solemn look on her face. In the caption, she mentioned the unbearable pains she was having and sought help from her fans and followers. 
Decker's Unbearable Pains 
The 33-year-old revealed the reason behind the unbearable pains she was having — a nerve was pinched on her back.
She sadly shared that her back, bones, and muscle were hurting excruciatingly, which resorted to her taking a medicated shot on her back. Medication was also supplemented for her recovery. 
In the same post, she went into more details about her pinched nerve. A pinched nerve occurs when too much pressure is exerted on the underlying tissues such as bones, cartilage, muscles, or tendons.
The mother of three described it as shooting pains racing across the left side of her back. She revealed she couldn't turn her head without wanting to cry. Decker confessed that this happens often, and she gets weekly therapy for it, for which she admits an immediate need to see a specialist. 
Mounting to the pains of the pinched nerve, she also connected how she has been suffering some chronic cases of migraines. She also added that her mother suffers from the same sort of migraines and suspected the issue to be a hereditary cause. 
With that in mind, there has been medically reviewed research, namely Healthline, that claims that migraines are linked to variations and changes in the genetic makeup of a person. 
The studies further show that for those who have migraines, more than half of them have someone else in the family that suffers from the condition. Given this medical literature, we assume Decker is not far off with her suspicion. 
The 33-year-old confessed that she felt useless and helpless because of her pains. Desperate to get better, Decker asked her 3.6 million followers to suggest her some remedy as she was open to trying anything and everything. 
Her followers suggested to her some useful remedies that might help the singer. Most of them asked her to see a neurosurgeon and chiropractor. 

Suggestions to Jessie James Decker. (Source: Instagram)
While some other people had alternatives as well. They suggested acupuncture, trigger point therapy, light therapy, and pulsed electromagnetic field therapy.

Suggestions to Jessie James Decker. (Source: Instagram)
Decker's Diet And Workouts
Irrespective of her back issues and migraines, Decker has a healthy body regime. On April 15, the singer took to Instagram to let her followers know about her diet and workouts.
She confessed she worked out around 3-4 times a week with her trainer, Kevin Klug, and shared what she ate in a day.
Decker's workout routine consists of jump ropes, high knees, ankle grab, high kick, lunges, T-spine rotation, squats, overhead press, inverted row, bent over kettlebell roll, and box jump among others. 
The singer doesn't eat much early in the morning, but when she does, she has a bowl of oatmeal and toast. Prior to her workout, she has coffee with cream, and after the workout, she has 20 gm of protein shakes. 
For lunch, the mother of three usually has a chicken salad or rice, snacks comprise homemade protein energy balls and espresso, and for dinner, she has lean red meat with vegetables, chili, chicken and rice vegetables or my fit-enchiladas. For dessert, she has a piece of chocolates. 
The dishes she makes for lunch and vegetables are in accordance with her cookbooks, which have been on the list of New York Times Best Sellers.