'Those Teeth Are a Flosser's Dream' Admits Jessica Pare about Her Distinctive Teeth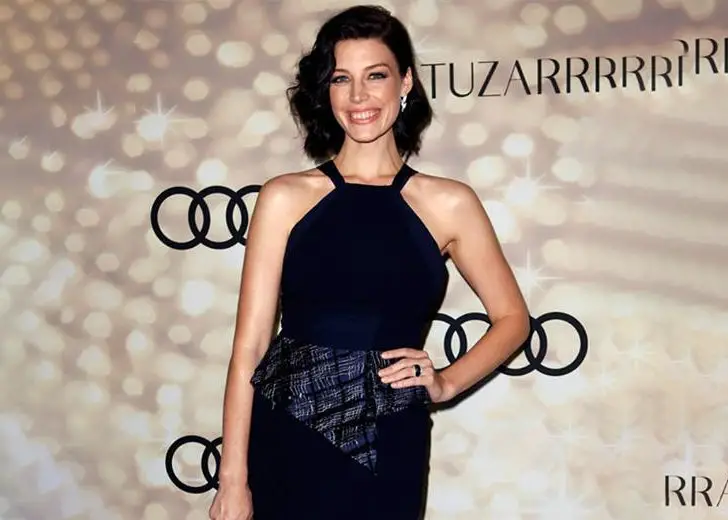 Canadian actress and singer Jessica Pare is renowned for her roles as Megan Calvet Draper on the AMC series Mad Men and Officer Amanda "Mandy" Ellis on the CBS series SEAL Team.
She had praiseworthy performances in notable films, such as Stardom (2000), Lost and Delirious (2001), Wicker Park (2004), Hot Tub Time Machine (2010), and Brooklyn (2015).
Apart from her movies and TV shows, the actress could also be recognized for her distinctive teeth.
Don't get shocked! Yes, she has distinctive teeth, which Pare herself admits "are a flosser's dream." To be more precise, she has a tiny teeth gap, which the public often notices about her.
Jessica Pare Responds To Remarks About Her Teeth
The fans of Pare are divided into two halves: those who appreciate her teeth and others are those who criticize the feature.
For instance, her distinctive teeth and smile have made people her fans ever since she rose to prominence with her role as a secretary on season four of AMC's hit series Mad Men.
And there are those people often criticizing the actress; to whom she has readymade answer written on her Facebook bio, "This is actually me, so please try not to say mean things. Thanks!"
Not just that, Pare also praised her teeth while speaking with Esquire for an interview. "You can't get a lot of [things] stuck in these teeth," she said, referring to her teeth.
The magazine later jokingly described her teeth, writing, "She's right. Those teeth are a flosser's dream—standing straight, close but not touching, like coworkers forced into a company photograph."
In addition, it said her teeth are not Mike Tyson's face tattoo to be talked about for longer, asking fans to forget about it and stop making it an issue.

Jessica Pare showing off her distinctive teeth in a selfie. (Photo: Instagram)
"They're also just teeth. Effective and normal, highlighted simply because she chose not to dump twenty grand into having the exact same mouth as every other actor," the report added.
Voted One of People Magazine's Most Beautiful People
Despite the criticisms, the actress is beautiful and was even voted one of People Magazine's Most Beautiful People in the past.
"It's funny, I get self-conscious when people talk about them, but I forget about them because they're in my face so they do their job just great for the most part," she explained how she still got self-conscious.
In another instance, she, however, told Vulture she didn't want to have braces when she was a kid.