Jessica Christine's Cancer Was Misdiagnosed at Early Stage for Chronic Constipation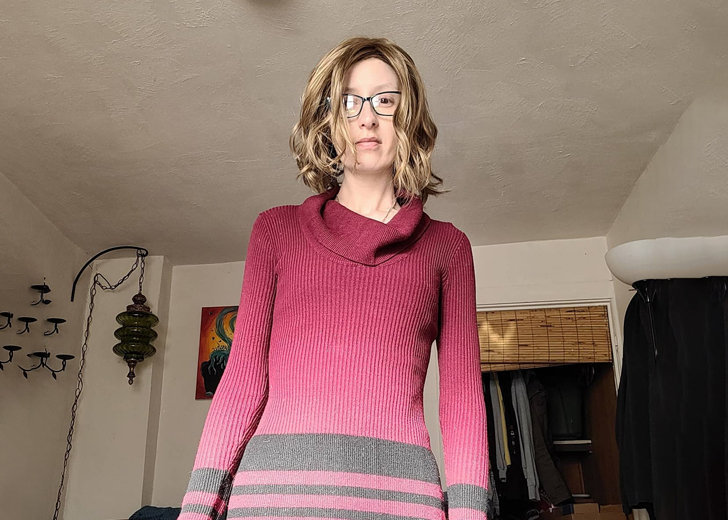 Trending social media personality Jessica Christine, whose official name is Jessica Hiatt, has been diagnosed with terminal cancer since May 13, 2019.
She came to the spotlight after internet couple Jenna Marbles and Julien Solomita surprised her with gifts in late February 2022.
"I am so happy. Thank you so much," Christine said tearfully at the time while unwrapping her gifts.
Since coming into the spotlight, people on the internet have been very kind to her, with many regularly showing concern about her health.
In response, Christine and her family members have been updating people about her health and treatment.
While doing so, the new internet sensation recently talked about an incident that happened right at the beginning of her cancer treatment process.
Jessica Christine's Cancer Was Initially Misdiagnosed
In her March 3, 2022, TikTok video, the brave-hearted Christine first shared that she presently has terminal stage 4 colon cancer, along with tumors in her brain.
That said, she had surgery to remove her tumors, so she stated she is hopeful that they must be gone by now. In addition, she has had two major surgeries and 36 rounds of chemotherapy so far.
Christine, however, has discontinued the chemotherapy treatment since it has already taken a tremendous toll on her body and her body could no longer handle it.
But the biggest revelation came out later when she revealed that her longtime physician confused her illness for chronic constipation. Therefore, the doctor treated her for the disease at the time.
Sometime later, she and her family found out that she was misdiagnosed for chronic constipation — in reality, she had a large tumor in her colon.
Following that, the family took her to other hospitals, performed various tests on her, and eventually found out about her cancer. Three years later, she is still battling cancer and underwent various treatments.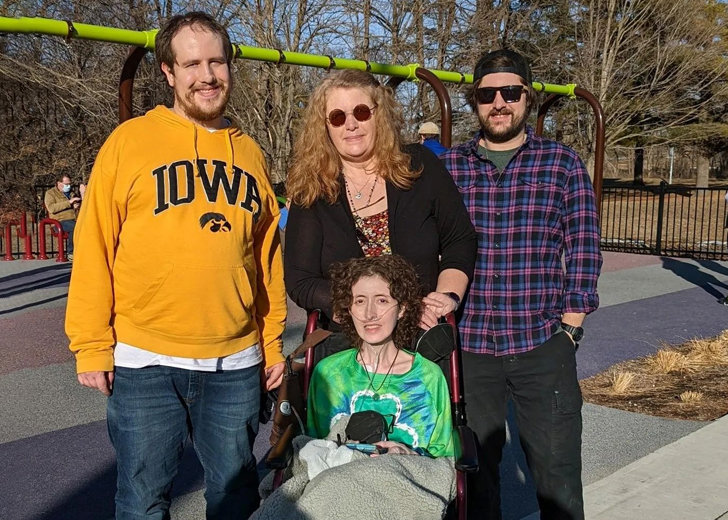 Cancer diagnosed Jessica Christine with her family members. (Photo: Instagram)
Adding on to getting misdiagnosed at the very beginning, Christine said it is very important for anyone to reach out to a specialist. 
"Seek out a different doctor because you know your body better than anybody else," she said in the video. "So, always, always, always, get a second opinion."
Jessica Christine Makes Regular Videos to Document Her Life
For more than two years, Christine has been making videos, and lately, she has been doing it regularly.
She posts them on TikTok and Instagram, while her well-wishers spread them on other platforms.
Speaking with Starting Line in an interview in February 2022, she implied that she made regular videos because it helped her document her life and interact with people.
"It helps me 'cause it was kind of like being able to journal about it," she said. "I guess document what I was going through and it's fun to interact with people all around the world."
Rightly so, she has made numerous friends and gathered thousands of well-wishers from different parts of the world. Not just that, her well-wishers also send gifts to cheer up her spirits.