Jessica Barden Reveals She Is Married to Husband Max Winkler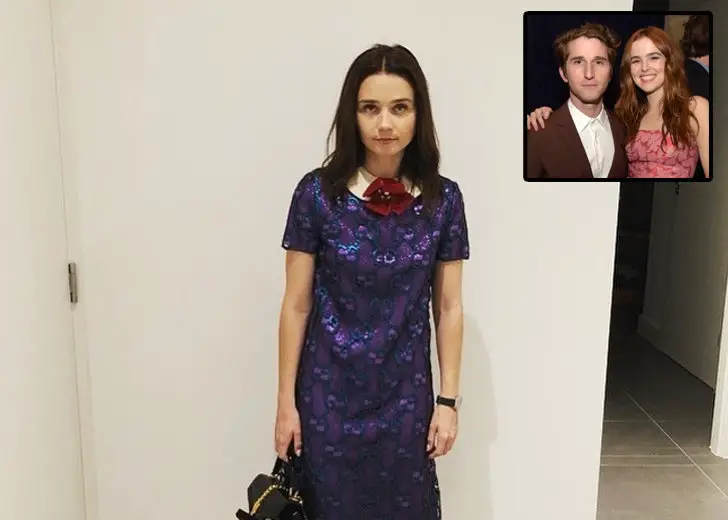 Last October, The End of the F------ World actress Jessica Barden surprised everyone when she announced she had a baby. 
The actress revealed on Instagram that she quietly welcomed her first baby while sharing a throwback photo of her pregnant belly.
"If I didn't reply to you and you felt like I was avoiding you it's because I was pregnant this whole year," she wrote in the caption. 
She clarified that she would never be posting about her kid on her account and expressed her joy at being a mother.
The actress lived in Australia for several months as she worked on an upcoming Netflix series Pieces Of Her, based on the eponymous novel by Karin Slaughter.
She thanked everyone who had helped her while she was working and expressed her gratitude for having the chance to work while pregnant. 
Shortly afterward, on Instagram stories, the actor shared a private message she had received from someone asking for pictures of her belly button and iterated, "This is why u ain't seeing my kid."
Barden mentioned nothing about her husband or baby daddy. 
Jessica Barden Celebrates Marriage Anniversary With Husband
But on March 12, the actress shared a photo with her husband and Jungleland director, Max Winkler, and revealed that they had been married for a year. 
The notoriously private actress refrains from sharing too much on social media, but Otukart reported the actress was engaged to Max Winkler. 
At the time, it was just speculations; however, Barden's recent Instagram story suggests it might have been true. 
It is unconfirmed when the duo met, but they worked together on Jungleland.

Jessica Barden and her husband (Source: Instagram)
Barden even gushed about Winkler in an Instagram post solely dedicated to her director husband.
In a lengthy message, the actress said the director was her best friend and that she had never worked with anyone who everyone loved as much as Winkler.
She stated that for the longest time, she felt like to be talented; one didn't have to be a good person, but not Winkler who proved her wrong.
"He is an enigma I can't describe it, the guy is never tired or not inspired. Don't work with a director if you don't think they can be your best friend because the days are too long and you don't deserve it," wrote the actress. 
Jessica Barden and Her Former Boyfriend
Before Barden married her husband, she was linked to her rumored boyfriend, Bill Milner. 
According to reports, Barden was dating the Apostle actor.
The two often shared photos of each other's on their Instagram account but neither officially confirmed nor denied a relationship.
In May 2020, Barden delved into the details of their friendship in a tribute for Milner. 
She shared a photo of the duo at an event as teenagers and iterated that the picture made her emotional because she and Milner used to attend every event together. 
Barden continued that they were the first to show up at the events not because they were cool but for the free alcohol and good time.