Jeremy Scott Accused of Stealing Art for Moschino Pre-fall 2022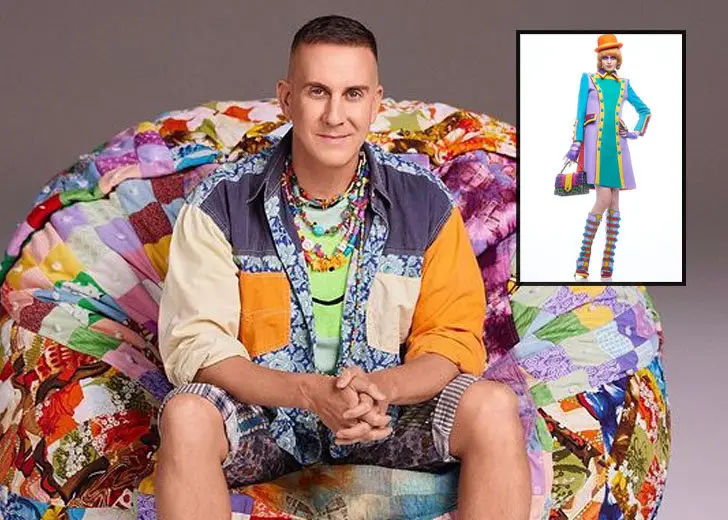 If you have been following Diet Prada's social media, you would have seen their latest exposé on Jeremy Scott, the creative director of Moschino.
There is nothing quite like Diet Prada on Instagram. If you have heard of them, you will either applaud them for their work or hate their antics.
Diet Prada has been described as the "fashion watchdog" on the platform, which exposes copycats and their foul play in fashion.
They are not afraid to call out luxury fashion giants such as Chanel, Louis Vuitton, and Coach for taking advantage of smaller brands and artists in the name of profit.
It was created anonymously in 2014 by Tony Liu and Lindsey Schuyler.
"Copying is far from a victimless crime especially for small designers. It can wreck their businesses." said Schuyler.
With followers like Gigi Hadid and Naomi Campbell, they have become one of the most influential voices in the fashion industry. 
Jeremy Scott Called Out For Plagiarism
In a dedicated Instagram post and series of stories, Diet Prada reported that London-based artist Patrick Ian Hartley or Paddy Hartley called out Scott for his face corsets in Moschino's latest Pre-Fall 2022 collection. 
Hartley claimed they looked passingly similar to his facial garments.
According to the independent designer @patrickianhartley on Instagram, upon closer inspection, the Moschino pieces had details like "channel stitching, lacing and hardware inspired by corsetry on the neck" from his 2002 Face Corset, which is signature to his work.
In 2002, his work caught the attention of a contemporary curator at the V&A who asked him to create something bespoke for "Short Cuts to Beauty," a one-night event.
Multiple experts from different disciplines convened to examine the impact of the various beauty industries on society.
Hartley's unique face corset collection also garnered the fashion industry's attention, thanks to celebrities like Rihanna and Lady Gaga and other features in Vogue, W, and Harper's Bazaar. 
The artist said the exposure played an essential role in his work for the next 15 years.
Hartley also explained that he was not involved in the creation process for the Moschino collection, and neither was his permission sought to duplicate his designs. 
Jeremy Scott Denies the Accusations
Since the post went live, Scott has defended himself against the backlash. 

Diet Prada's IG Story Of Jeremy Scott Denying (Diet Parda's Instagram)
The creative director denied seeing Hartley's work and explained that he was inspired by the vintage face coverings and a Rifat Ozbek neck corset from 1995. 
"The references I sent to Milan were all vintage aviator face warmers and BDSM iterations that exist, as they are many," he said.
However, Instagrammers were not convinced, and they took to the comment section to express their incredulity. 
One user commented, "Not one of the references look Blatantly like anything he copied," while another wrote, "I dont know how anyone could possibly argue that this isn't plagiarism."
What are your thoughts? Do you believe Scott is telling the truth, or was Hartley right about his designs being copied?