Jeremy Jordan Is an Avid Supporter of Gay Rights — Just Don't Mistake Him for Another Gay Star
"Google me. I'm not the 90's pop singer/model. I'm also not the gay porn star. I'm the other one. He/him." Jordan's Twitter bio reads.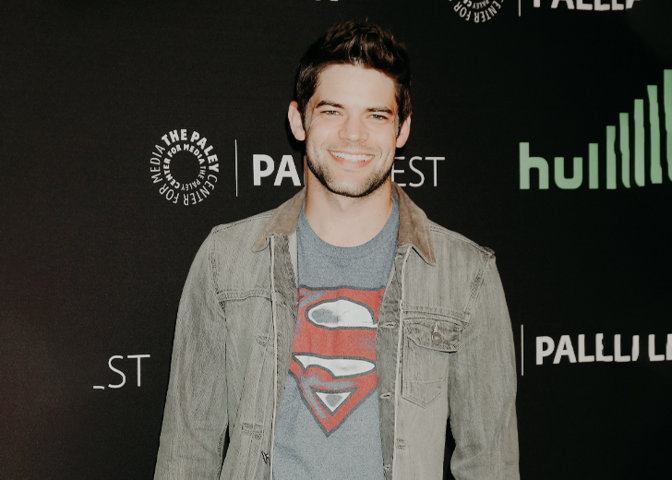 Jeremy Jordan has become one of the first Hallmark actors to break the mold and work on movies that try to represent the often underrepresented LGBTIQ+ community. 
Hallmark, the channel that prides itself on being "family-friendly," has slowly but surely embraced the fact that the preconceived notion of a common and normal family is shifting all across America, and Jordan is amongst its first flagbearers. 
Jordan Plays a Happily Married Gay Man
Viewers will be seeing twice as much of Jordan in his upcoming movie, Mix Up in the Mediterranean, where he plays twins Josh and Julian. The twin brothers, through a comedy of errors, end up switching places in a prestigious rising chef competition in Malta. 
While Josh will be seen falling for the event organizer played by 90210 alum Jessica Lowndes, the movie's other central relationship features a happily married gay couple, Julian and his husband Henry, played by Callum Blue. 
During an interview with ET Online, the actor confessed that this movie was an instant draw for him because it spotlighted a happily married gay couple. He added, 
I'm definitely beginning to see the real draw and the effect that these movies can have on people, especially having done a [gay] couple now.
Pushing the Envelope on Gay Representation
Later in the interview, Jordan explained that being from the theater community, he had many friends that belonged to the LGBTIQ+ community, and he had witnessed firsthand that they were often underrepresented in all forms of media.
He even admitted that Hallmark had been guilty in that regard in the past. However, now that things were changing, he wanted to play whatever part he could in progressing that forward. 
The actor also touched on the fact that two people being happily married was nothing foreign for an average American. It was just about getting people used to the idea that those two people could be two guys. 
Rescued His Gay Cousin from Conversion Camp
Back in 2016, the actor garnered support from fans urging them to help him rescue his then-17-year-old cousin from an "ex-gay" conversion camp in Texas. She was apparently placed in the camp by her parents against her will. 
I just can't even CONSIDER taking a republican candidate seriously when every single one is against gay marriage and gays in the military. — Jeremy Jordan (@JeremyMJordan) June 18, 2011
At the time, Jordan introduced his cousin Sarah to his fans via Facebook. She was at the top 10% of her class, ran cross-country, belonged to the National Honor Society and the Debate team. She was also gay and wanted to go to her high school prom with her girlfriend. He added, 
But when they did that, Sarah's parents, who believe that homosexuality is a sin and abnormal, sent Sarah away against her will to an East Texas Christian boarding facility for troubled teens to 'pray away the gay.
Thankfully, with the support from his fans and a handful of celebrities, he was successful in rescuing his sister from the facility. 
Is Jordan Gay?
While Jordan has been a spokesperson for gay rights for many years now, he has also been speculated to be gay. The actor shares his life with his better half Ashley Spencer and their two-year-old daughter. 
The gay rumors were so rampant that he chose to update his Twitter bio to address them. His bio reads, 
Google me. I'm not the 90's pop singer/model. I'm also not the gay porn star. I'm the other one. He/him.
Understandably, the rumors originated because there is another Jeremy Jordan out there, who just so happens to be a gay porn star.