Mike Richards is Nearing Deal as 'Jeopardy!' Host but Decade Old Cases Still Loom
Will Mike Richards get to host 'Jeopardy!' after his discrimination lawsuit resurfaced?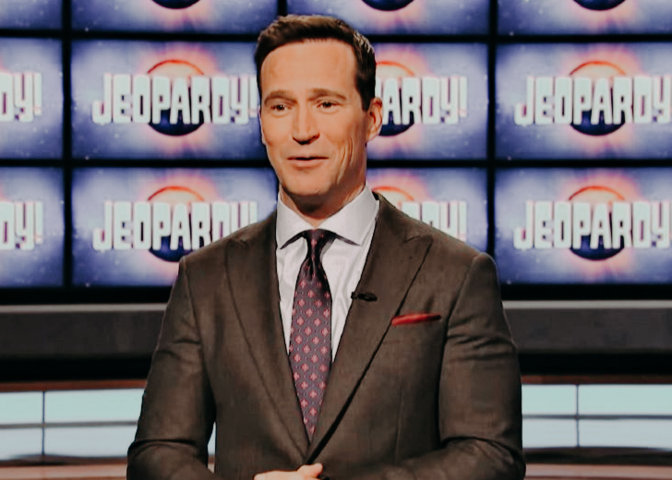 One of the oldest and longest-running gaming TV shows in America is Jeopardy! It is a show in which competitors are given general knowledge clues in the form of answers and must formulate their responses as questions.
Jeopardy! initially aired on NBC on March 30, 1964, but the present version is created by Sony Pictures Television and debuted on September 10, 1984. Jeopardy! has also received many accolades like Peabody Award and 39 Daytime Emmy Awards.
Out of those 39 Emmys, eight were for host Alex Trebek for the Outstanding Game Show Host category. Trebek hosted the game show since 1984, and he was contracted to be the host until 2022.
Unfortunately, he lost the battle with stage IV pancreatic cancer and died on November 8, 2020. He built a legacy for 36 years, and now that he is gone, it will be difficult for Jeopardy! to replace him.
Regardless, the show must go on. Therefore, the game show has already shortlisted a few celebrities who might host Jeopardy! in the upcoming future. 
Who Is The New Host of 'Jeopardy!'
Since Trebek's untimely death, no permanent host for Jeopardy! has been announced yet. His last episode aired on January 8, 2021, and since then, there have been various guest hosts to run the show. 
Former contestant Ken Jennings was the first guest host. He has been joined by other celebrities like Anderson Cooper, Mike Richards, Katie Couric, Bill Whitaker, Buzzy Cohen, Mayim Bialik, LeVar Burton, and Dr. Sanjay Gupta. 
After the experimentation with guest hosts, Jeopardy! still had to finalize one of them as a permanent replacement for Trebek. However, it has been reported that Richards is nearing an agreement to take over as the game show's emcee.
He was discreetly named the host a few weeks ago, and the agreement is now being finalized. In the next few days, Sony Pictures Television is anticipated to make an official statement about Richards.
When it comes to game shows, Richards has a lot of experience. He is an executive producer of Jeopardy! and he was also the co-executive producer of The Price Is Right for over ten years. 
Similarly, he has created over 5,000 hours of game show programming and served as executive producer of Let's Make a Deal, Wheel of Fortune, and the celebrity revival of Who Wants to Be a Millionaire.
Richards is also renowned for his work in front of the camera, having hosted five shows, including Beauty and the Geek, Divided, and The Pyramid's 2012 reboot.
Looking at all his accomplishments, it makes sense for Richards to take over the show. But unfortunately, he has some skeletons to hide in the closet. 
Mike Richards' Discrimination Lawsuits
During his 10-year tenure as executive producer of The Price Is Right, Richards was listed as a defendant in several discrimination cases. Brandi Cochran, a former The Price Is Right model, sued Richards in 2010, alleging that she was fired because she had a difficult pregnancy.
According to court documents, Richards was dismissive about her pregnancy, even expressing displeasure after learning she was having twins.
The matter proceeded to trial, and a jury awarded Cochran $8 million in damages. In late 2014, the judgment reversed on the appeal, and the parties finally negotiated an agreement.
Another model, Lanisha Cole, filed a lawsuit in 2011 alleging that she was unfairly dismissed and harassed on the set of the long-running game show. In 2013, Richards was dropped as a defendant in Cole's lawsuit, and the case was resolved out of court.