Jennifer Nettles Rarely Shares about Her Husband Justin Miller — Inside Her Family Life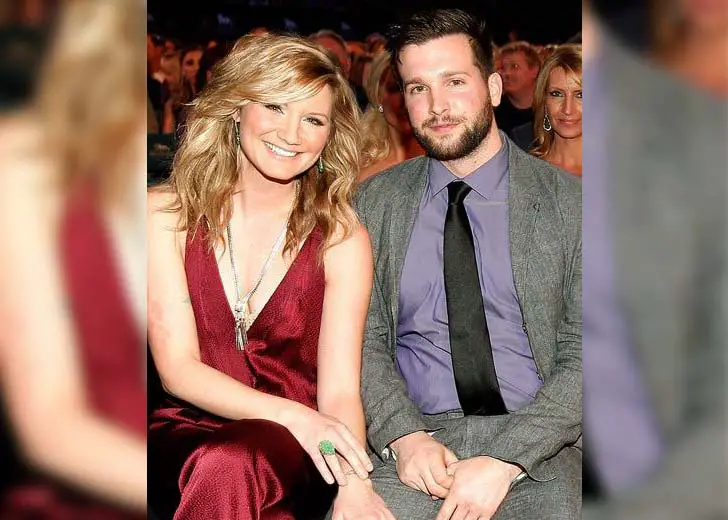 Jennifer Nettles is a talented singer, songwriter, and record producer best known as the lead vocalist of the duo Sugarland, alongside Kristian Bush.
Also a television personality and actress, she has starred in films and TV shows like Dolly Parton's Coat of Many Colors, Harriet, The Launch, The Righteous Gemstones, and Go-Big Show.
Coming to her personal life, Nettles has been married to her longtime boyfriend and now-husband Justin Miller. She was also previously married to Todd Van Sickle, a club owner, between 1998 and 2007.
Inside Jennifer Nettles and Justin Miller's Wedding
The 47-year-old artist got married to Miller — an entrepreneur and a former model — in a sunset ceremony at Blackberry Farm in East Tennessee on November 26, 2011. The two tied the knot in front of their close family and friends.
On the wedding day, the bride reportedly wore an Alexander McQueen gown.
The Couple's Relationship Timeline
Nettles and Miller first met during the making of Sugarland's video 'Want To.' In the video, they even shared a bed, as Miller played the role of the handsome lover to Nettles.
At the time, she was still married to her ex-husband Sickle, and it was only a few years after the video that the two got romantically involved in real life. They eventually wed after they dated each other for more than two years.
"I'm from the South, and if you're not married early, it's off to the convent," the singer told Colarado Springs' Gazette a year before the wedding while adding, "I try to keep my personal life personal. People are really interested in this? This is so bizarre. It gets a bit toxic."
Before the wedding, the singer kept her relationship with her now-husband private most of the time. That being said, things are no different even today.
Nettles has rarely shared details about her husband or opened up her marital life in public even after the marriage.
Jennifer Nettles and Justin Miller Welcomed a Son
Over a year after their marriage, Nettles and Miller welcomed a new family member, a son named Magnus Hamilton Miller. Their first and only child [so far] was born on December 6, 2012.
"We are so thankful for all the prayers and support and are excited to take some time together as a new family," the couple said in a statement at that time.
Speaking about her pregnancy experience with People when she was in her final trimester that year in September, the singer stated she felt good to have a rest, but things were "starting to get a little uncomfortable" with the delivery date approaching near.
"I'm happy to just have the opportunity to be at home. I'm throwing things away, organizing [and] putting up suitcases. But I'm feeling great!" she added.
What Is Jennifer Nettles Doing Now?
At present, Nettles allegedly has been a committed family person, speding time with her husband, Miller, and their son. On June 8, 2021, she even shared an adorable snap of herself and her school-going son from an event at Magnus's school.
"There is so much I love about this moment," she wrote in her Instagram post's caption.
Meanwhile, she is playing the lead role of Jenna in the Broadway musical Waitress that started on October 19 and will end on November 25, 2021.