How Jennifer Hudson Lost 80 Pounds — Her Weight Loss Story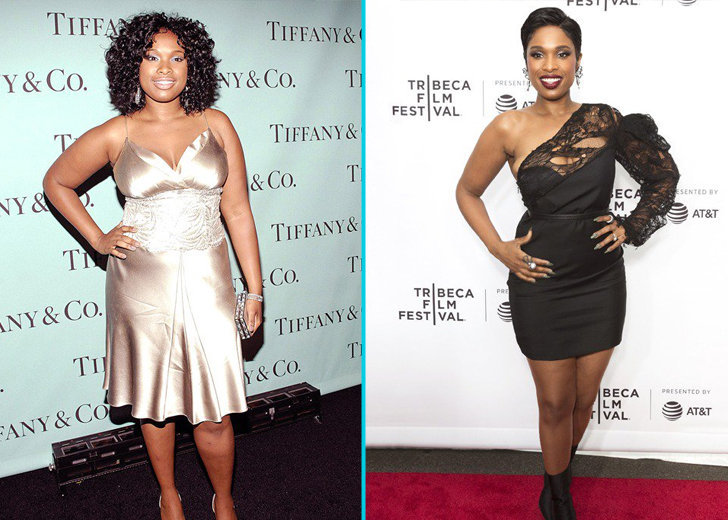 Jennifer Hudson was first introduced to audiences as a finalist on season 3 of American Idol. 
She came in seventh, and Fantasia Barrino took first place. Despite not winning, the singer has solidified herself as Hollywood royalty. 
After American Idol came her acting success with her Academy Award win in 2006 for Best Supporting Actress for her role of Effie White in Dreamgirls. 
That year, she was also honored at the Golden Globes, Critics' Choice Awards, BAFTAs, and Black Reel Awards in the same category. 
She followed that with a 2008 Grammy win for Best R&B Album. She also landed the coveted spot on the judging panel on The Voice and has been unstoppable ever since.
And throughout that journey, the singer also had an impressive weight loss transformation. She went from a size 16 to a size 6.
If you are wondering, "how did Jennifer Hudson lose all the weight?" here is a breakdown. 
Jennifer Hudson Opened up about Weight Loss
Hudson clarified that being healthy and undergoing the weight loss transformation has all been for herself. 
She told Oprah Winfrey the key to losing weight was not starting the journey but wanting to do it for yourself. The singer added that people also focused too much on the numbers instead of finding what felt good for them.
On the British talk show Lorraine in 2017, she revealed she lost 80 pounds.

Jennifer at the CMA Awards 2021 after her weight loss. (Source: Instagram)
She also shared the secrets of her weight loss and how she kept it off for years, saying it was largely due to healthy eating. 
"I don't really have time to do much [working out], so I really just watch what I eat. I'm very careful and cautious of what I'm eating, so I just try to pace those meals throughout the day. Like, okay, eat here, don't eat here," Jennifer said 
The singer was conscious of what she put in her body and controlled her meal portions. She cooked all her meals at home, and her diet comprised everything from pizza and ice cream. 
Jennifer Hudson Changed Her Diet
But she wasn't like that before. Back when she didn't know better, she thought dieting was the way to go and would starve herself. 
After giving birth to her son in 2009, Hudson joined Weight Watchers to set a good example and learned about effective weight-loss and maintenance tools. 
"I had to break my diet mentality. I used to deprive myself, thinking that was healthy and didn't eat pasta, fried food, red meat and hadn't had pizza in 10 years," the actress told Self in 2011. 
She also realized it was not the most natural way to lose weight, noting that sticking to a diet without carbs led to your body not functioning the way it should 
But she now knows it all about balance and portion. She can eat anything she wants and still lose or maintain her weight loss. 
As for workout routines, the singer doesn't work out a lot, but she likes to be active. She mentioned she tried to enjoy her workout and not overdo it.