A Look at Jennifer Grey's Relationship with Her Daughter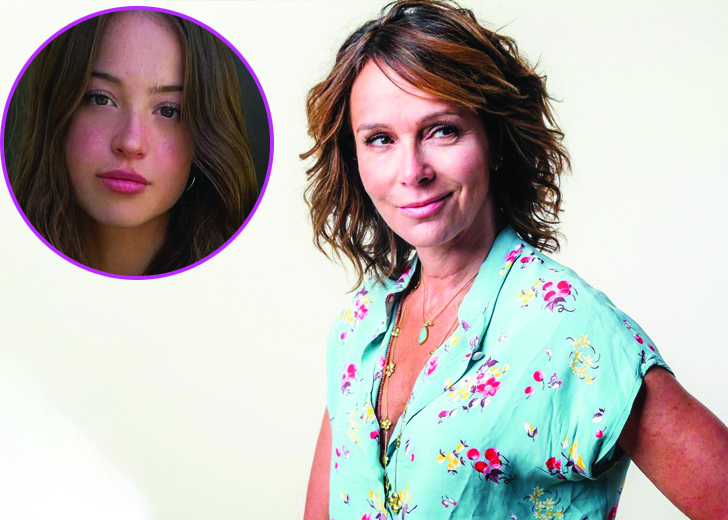 Jennifer Grey is a proud mother to her one and only daughter, Stella Gregg. She shares Stella with her ex-husband, Clark Gregg.
Ever since she was young, she went to various events with her celebrity parents. She was specially photographed with them on red carpets, attending her parents' movie premieres.
And now, she is following in her parents' footsteps. It has been a couple of years since she has dipped her toes into the acting industry.
She also has a few credits under her belt, like the 2013 film Trust Me and an episode of Agents of S.H.I.E.L.D. in 2017. Looking at her parents' Instagram, it is evident that she had made them proud of her.
Even though her parents are separated, she shares a close bond with them. Grey and Clark often post pictures with their daughter and gush about how much they love her.
Jennifer Grey's Daughter Stella Gregg
Stella was born in 2001, a couple of months after her parent's wedding ceremony. She grew up as a celebrity child and was heavily involved in the entertainment industry.
For instance, in 2011, when she was nine, she interviewed her mom for Redbook Magazine. It was right after Grey won Dancing with the Stars when the mother-daughter duo sat down and had a talk.
Grey credited her child for helping her win the reality T.V show, saying she gave her "amazing advice during the entire ten weeks." For the Bittersweet Symphony star, Stella is her biggest motivator.
She revealed Stella would lie down and watch a movie with her when she was not feeling good. Even when they could not spend time with each other, Stella would reassure her, saying she would be there for her.

Jennifer Grey with her ex-husband, Clark Gregg, and daughter, Stella Gregg, on the latter's graduation day. (Source: Instagram)
The mother-daughter duo has a special relationship. They prefer being in each other's company and "alone together."
Stella shared one instance with the magazine, revealing how she enjoyed camping with her mother. She admired her mom for being "an actress and a dancer and a great, funny, messy, nature-camping mom."
In 2020, Stella graduated high school, and her mother had nothing but the best to tell about her. The Ferris Bueller's Day Off star took to Instagram to congratulate her only child and gush about how much she loved her.
She wrote how Stella's adventure began with "unprecedented uncertainty and heartache." Regardless, Grey believed that her baby was strong and "more than up to the challenge."
All in all, Grey and Stella have a special relationship, one to look up to.
Jennifer Grey and Clark Gregg's Separation
Grey separated from her husband after 19 years of marriage. They revealed via Instagram in July 2020 that they decided to end their marriage in January 2020.
They issued a joint statement on Grey's account, saying that they separated, knowing they would "always be a family wo loves, values, and cares for each other."
They confessed that the decision to get divorced was rough, but regardless, they would still be close to each other. Similarly, they appreciated the life they shared.
They also said they were "deeply grateful" for Stella, "the wonderful daughter" they raised together.