'My Wife and Kids' Star Jennifer Freeman's Life after Divorce with Husband Earl Watson
Freeman's daughter turned 12 on October 2, 2021.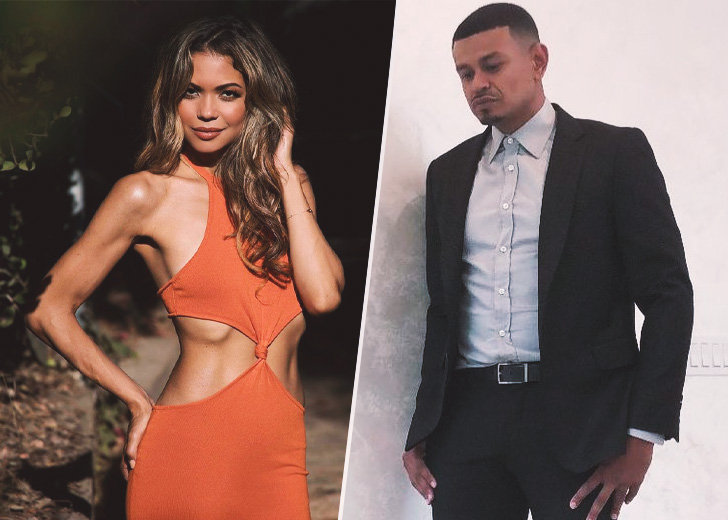 Jennifer Freeman is best known for her portrayal of Claire Kyle in the sitcom My Wife and Kids. She was introduced in the second season and played a prominent role in 110 episodes, with her last appearance being in the fifth season.
Her other acting credits include Beaus of Holly, True to the Game, You Got Served, Real Husbands of Hollywood, and Switched!
Freeman's failed marriage with star basketball player Earl Watson also brought her to the spotlight. Her marriage, which lasted for around a year, made headlines for their long divorce battle, following an allegation made by Watson against the actress of attacking him in a late-night rage.
Marriage, Allegation, and Divorce
On May 17, 2009, the two reportedly got married in a lavish ceremony at TV producer Ed Weinberger's Los Angeles mansion.
The same year, on October 16, the former couple also welcomed their first daughter, Isabella Amour Watson. The actress was 23 years old.
Watson surprised everyone when he filed legal papers in Los Angeles over a year later, claiming his wife had violently attacked him during a late-night fight on August 1.
He claimed he became suspicious after Freeman received a text message around 11 p.m. When he took her phone to check the message, an angry Freeman allegedly reacted by hitting him "forcefully twice in the face with her right open hand."
The actress then allegedly grabbed the basketball pro's right wrist and bit down, "breaking the skin, leaving teeth marks and drawing blood." He also shared that once she let go of his wrist, she proceeded to bite down his chest.
After the attack, Watson initially requested a divorce from Freeman, but he later withdrew his divorce petition with "plans to make their marriage work." However, the latter plan didn't go well either, as their growing difference led to their divorce in the next year.
Jennifer Freeman Is Presently Enjoying Her Career and Life with Daughter
Post-divorce, Freeman focused on her career and appeared in a handful of television and film projects. Between 2010 and 2015, she appeared in notable projects like Falling Away and Real Husbands of Hollywood.
In the latter years, she has been doing modeling projects for various brands besides acting works.
Besides work, the actress is also co-parenting her daughter with her ex-husband Watson. Her daughter was about a year old when the couple separated. She recently turned 12 on October 2.
Freeman posted a series of pictures and TikTok videos of/with her daughter with a lengthy caption on her daughter's birthday.
"Happy 12th Birthday to my beautiful daughter Isabella Amora! You are full of joy and have the funniest personality. You bring sunshine wherever you go," she wrote in the caption.
The actress seems to enjoy her career, working strength by strength, and achieving further happiness in her personal and professional life.