Jennifer Connelly and Husband Paul Bettany Fell in Love at First Sight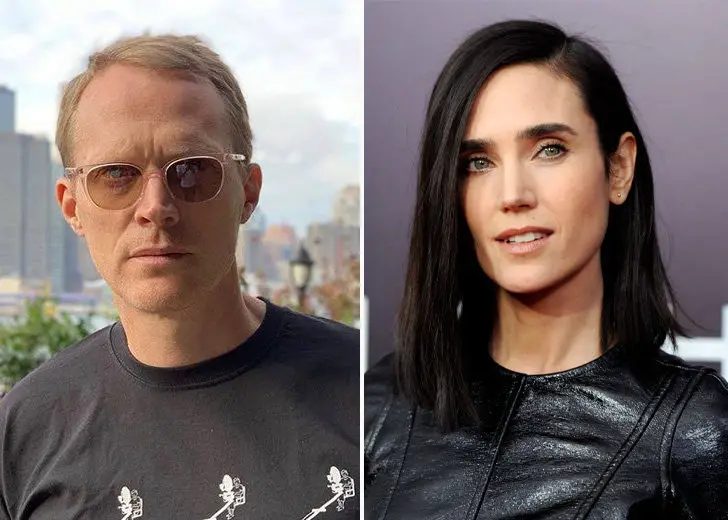 Jennifer Connelly and her husband, Paul Bettany, have been married for over two decades. 
The duo met while working on 2001's A Beautiful Mind, for which Connelly won the Oscar for Best Supporting Actress. However, Connelly starred opposite Russell Crowe and not Bettany in that film. 
The actress recalled seeing her husband for the first time at a table read and thought he was great. And when he started playing the guitar, Connelly was impressed. 
Meanwhile, Bettany, who had a crush on her ever since he had seen her in Labyrinth, was awe-stuck by her beauty. 
During an interview with Larry King, he revealed that the connection he felt towards the beautiful actress "was pretty instant."
"I've never been this close to someone that beautiful before," said Bettany.
However, they were both in committed relationships and felt it wasn't appropriate to date their co-stars.
And so they did it the old-fashioned way by having conversations on the phone first. 
Jennifer Connelly and Her Husband Moved Fast
But fate had different plans for the couple. 
After the shooting for A Beautiful Mind ended, Connelly and her husband went their separate ways to New York and Tuscany, respectively.
Bettany shared to King that he was shopping for groceries when he heard of the September 11 attacks. 
The attacks had taken so many lives, and the Iron Man actor spent two days trying to reach Connelly.
That's when the actor realized he was in love and the moment he got hold of the actress, he proposed to her.  

Jennifer Connelly and her husband (Source: BuzzFeed/Twitter)
They never dated and headed straight for the altar.
And Connelly, who had always been cautious about marriage, ended up getting married and having a child within a year. 
She was engaged to ex-boyfriend Bill Campbell for five years and had been on the fence about tying the knot. 
"After all my caution about marriage, I was proposed to, married, and had a child in the space of a year. I had never been happier in my personal life and I felt things had finally clicked," she told Evening Standard. 
They tied the knot in Scotland and are happily married to this day. 
Jennifer Connelly and Her Kids
Conelly and her husband share three kids. 
The couple had their first child, Stellan, in August 2003, and their second child, Agnes, was born in May 2009. 
They are also parents to Kai Duban, Connelly's son from her previous marriage. Connelly revealed she was blessed to have such wonderful kids. 
She said that they were great together and very talented. 
During an interview for Jimmy Kimmel Live, the actress revealed Stellan had a knack for music while Agnes was already receiving praises from her director. 
The mother revealed that her youngest would help her with her lines, observe her through the monitor, and even give her advice and direction.  
Similarly, the father also gushed about his talented kids during an interview with Vanity Fair. 
He shared that he was shocked he raised "such bright kids" who went to his wife and not him for acting tips and homework help.