Three Children Are Enough for Jennifer Connelly and Her Husband Paul Bettany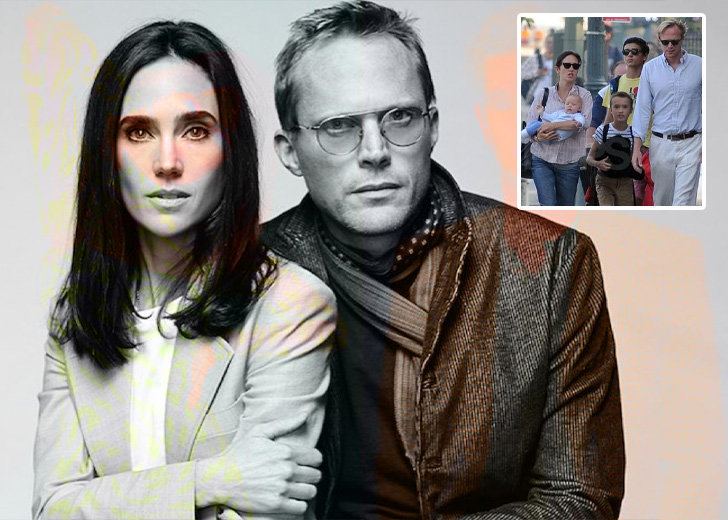 Jennifer Connelly is a proud mama of three children.
She shares one son, Kai, with her ex-partner, David Dugan. And the other two, son Stellan and daughter Agnes, she welcomed with her husband, Paul Bettany.
Connelly and Bettany rarely share their children with the public. But sometimes, they reveal titbits in interviews and on Bettany's social media, giving an inside look at their family.
For instance, in 2014, the Snowpiercer star told Allure Magazine (via Daily Mail) that she and her husband do not want more than three children. The couple knew they were "going to be done after number three."

Jennifer Connelly and her husband, Paul Bettany, posing for a photo at Emmys 2021. (Source: Twitter)
"That's enough for us," she added.
The Oscar-winning actress is also proud of her family and calls her kids "extraordinary." She described them as such while discussing them with Anderson Cooper in June 2012.
Her children looked after themselves and each other without competing for attention. Here is everything we know about Connelly and her extraordinary kids.
First Son — Kai
Kai was born in 1997, and he mostly lived with his mother and stepfather. Regardless, he has a good relationship with his biological father, and Connelly is supportive of the father-son duo.
However, Bettany also raised Kai as his own. The WandaVison star often refers to Kai as his oldest son, and it seems they have an excellent relationship.
Kai has followed in his mother's footsteps, but not in the entertainment industry. She was into physics when she was young, and her oldest of three children is also interested in it.
He enrolled at Yale, one of the Ivy League universities, to study physics. Connelly admitted Kai is "much cleverer" than she was.
Besides physics, Kai is interested in writing, history, and playing guitar.
Second Son — Stellan
Connelly and Bettany welcomed their second son, Stellan, on August 5, 2003. He was born eight months after the couple got married.
On January 25, 2004, Bettany told Guardian that the pair named their baby after Bettany's friend and actor, Stellan Skarsgård. When Stellan was a child, he was into literature.
Bettany enjoyed reading bedtime stories to his children and used to be the highlight of his day. But as Stellan grew older, he got interested in music.
Connelly revealed on Jimmy Kimmel Live that Stellan is "an amazing musician." He attended the same school as the actress in Brooklyn, New York, and graduated in June 2021.
Third Child — Agnes 
Connelly and Bettany welcomed Agnes on May 31, 2009, and the family of four was elated for baby Agnes to join them. She is the only one of the Connelly-Bettany children interested in the acting industry.

Paul Bettany posing with his youngest out of three children, Agnes. (Source: Instagram)
The actress confessed that her daughter often joins her to work and helps her run lies. Moreover, she is critical of her mother's acting skills. 
Connelly explained that Agnes usually sits by the monitor with headphones. She also gives the actress suggestions on how the latter can do better.
At a young age, Agnes has already impressed directors in Hollywood with her criticism and suggestions. All in all, she might be the only one to carry her parents' name in the Hollywood industry.