A Look at Jenni Rivera's Boyfriend and Ex Husbands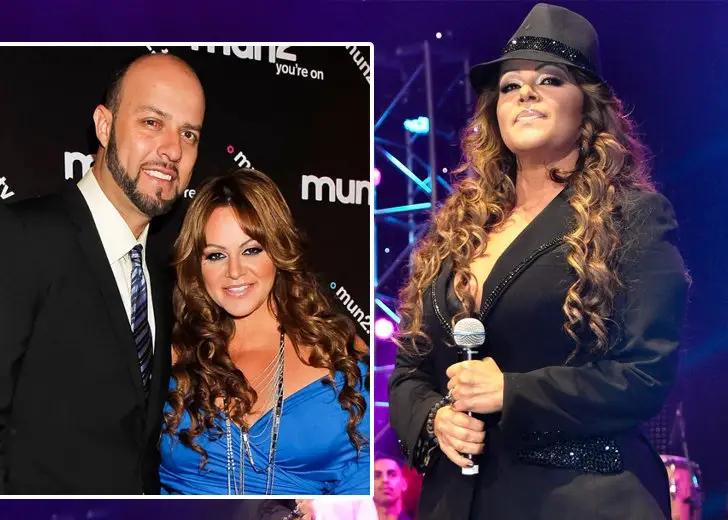 Regional Mexican singer Jenni Rivera had married thrice and dated a boyfriend before her tragic death on December 9, 2012.
Along with six others, she died in a plane crash near Monterrey, Mexico. The celebrated singer was in the city to perform at Monterrey Arena the previous evening.
Rivera's first marriage was with José Trinidad Marín, followed by her second marriage with Juan López in 1997 and her third with Esteban Loaiza in 2010.
Jenni Rivera Reportedly Had a Boyfriend during Her Marriage
Speaking with Billboard in 2019, Fernie "El Pelon" Ramirez revealed that he was Rivera's boyfriend and was in an on-and-off relationship with her.
He said his relationship with her lasted about a decade — up until she died in 2012. He added they were together even when she was married.
But most of their romance was on when she was single and off when she was married.
Ramirez, a musician, also implied that it was, however, their friendship that evolved through the years, helping them stay together for such a long time.
He met her when he was working at a radio station in Los Angeles at the age of 23 — she was about ten years older.
Besides, Rivera's daughter, Chiquis, also mentioned in her book Jenni Vive: Unforgettable, Baby! that Ramirez was her mother's true love. "He was the love of her life," she said.
She continued to share, "He was the lover with whom she had an on-and-off relationship for 10 years," while attaching a picture where Ramirez hugged Rivera and Chiquis during one of the Mexican singer's presentations in Chicago.
Jenni Rivera and Her First Husband Married after Becoming Parents
Born and raised in California, Rivera got pregnant, a daughter, with her first husband at the age of 15. At the time, she was not married to Marín.
The 'No Llega el Olvido' singer gave birth to her first child, Janney, better known as Chiquis, reportedly in 1985 and married her baby daddy sometime later.
The couple also had two more children: Jacqueline, born in 1989, and Michael, born in 1991.
However, her marriage to Marín didn't go longer, as she ended the marriage in 1992, citing physical and emotional abuse.
Jenni Rivera Also Had Kids with Her Second Husband
Five years after ending her first marriage, Rivera went on to marry López. She reportedly met her second husband when she was singing at a bar.
From her marriage to him, she welcomed a daughter, Jenicka, in 1997, and a son, Juan Angel, in 2001.
But when the singer found out that her husband was unfaithful to her, she wasted no time ending the marriage. She filed for divorce from López in 2003.
In 2007, he was convicted on drug charges, and two years later, he passed away in jail, succumbing to pneumonia complications.
The Singer Died after Filing for Divorce Third Time
Rivera's third marriage — this time with a professional baseballer Loaiza — was not a successful one either. After getting married in 2010, she had filed for divorce in 2012.
But just two months later, she passed away, with the divorce still to be finalized.