Jenni 'Jwoww' Farley Says Yes to Botox While Addressing Plastic Surgery Rumors
"I would do anything if it makes me feel good," she once told People.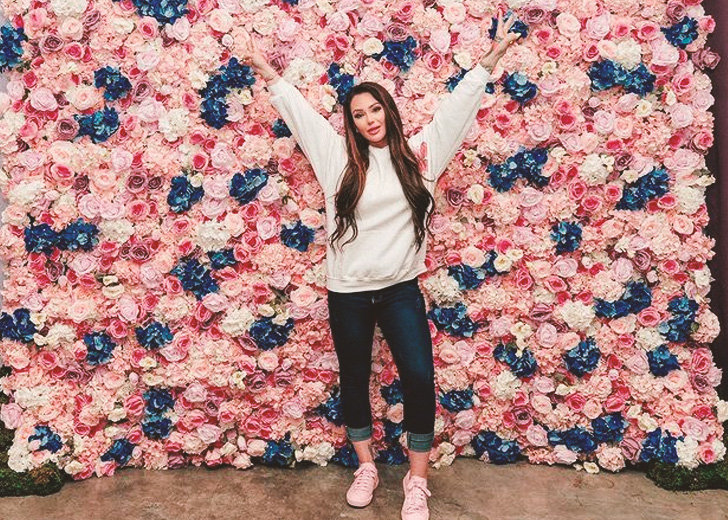 Fans recently called out the reality star, Jenni 'JWoww' Farley, on her Instagram for having a "new face." She had shocked her fans earlier in August with a snap of herself with an updated look. 
However, her new looks must come as no surprise to longtime fans as she had confessed to People back in 2014 that she was not against getting medical interventions done to turn back the clock on her face. 
Not Against Cosmetic Procedures
The Real Housewives of New Jersey star had told the outlet that she was due for a makeover, but she wouldn't subject herself to any procedures that put herself under a knife. 
At the time, she was going a "little blonder" and dieting to get rid of the extra "jiggly-ness" she put on since giving birth to her now 7-year-old daughter. She also outed that her girlfriends from RHONJ introduced her to their doctor. 
While she was careful not to give out the doctor's name, she said that he was really good at doing microdermabrasion and skin tightening, suggesting that she was not completely against taking medical assistance to enhance her appearance. 
"I would do anything if it makes me feel good," she told the outlet. 
She Didn't Want Anything Permanent Done
However, she also said she didn't like to touch her face because she feared never being able to go back. She revealed that she wouldn't want any permanent modifications made to her face through plastic surgery. 
Standing firmly against nose jobs and implants, she had nothing against the needle. She was absolutely welcoming of Botox. She added, 
I'm getting up there in age – I'm about to be 30. I don't like wrinkles. But I wouldn't go overboard and get that frozen face when you're trying to cry and look like you're smiling.
Still, the reality star had nothing against getting plastic surgery elsewhere. She told the outlet the only implants she would ever get would be for her breasts. She was planning on getting breast implants after Nicole 'Snooki' Polizzi's wedding. 
"I'm a 34F right now. I'll stop before I get to the balloon stage," she said.
She Laughed at Plastic Surgery Rumors
In a comparatively recent 2016 interview with Page Six, Farley insisted she was not concerned with those making allegations of her going under the knife. 
She laughed at the accusations and explained her changing appearance was a by-product of her fluctuating weight and fluctuating tan. Even though the reality star got her breasts done, she reiterated she was sticking to only makeup and non-invasive procedures for the time being. 
She advocated for cosmetic medical procedures as long as people did it for the right reasons. 
"I'm 31 years old. I'm not getting any younger," she added, "I'm going to do the non-invasive surgeries and things like that to stay youthful so I don't, when I'm like 50, 60, 70, have to do the more dramatic ones."
She affirmed she was happy with how she looked and that she was totally honest and open to her feelings. But she established she didn't want a saggy face as the decades go by.