Jennette McCurdy Gets Candid about Comparing Herself to Ariana Grande and Quitting Acting — Where Is She Now?
"[Grande] was performing at the Grammys and I'm like acting on the show with a box because they decided for that week her character needs to be trapped in a box," said McCurdy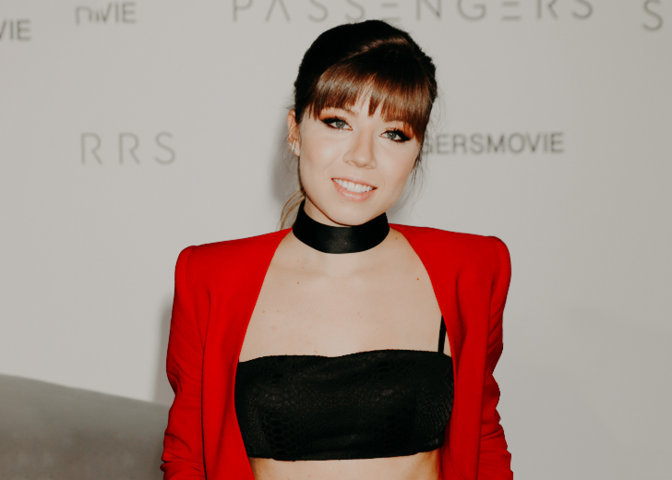 Jennette McCurdy was one of the more known faces from Nickelodeon shows. Granted, she did not rise to superstardom like other Nickelodeon stars such as Ariana Grande.
Still, McCurdy was leading a pretty successful career as a child actor and later a teen actor. Her most memorable role came as Sam in iCarly, the wild best friend of the titular character.
In fact, she was cast as Sam again when she later got her own spinoff show Sam & Cat. But she was noticeably absent from the iCarly reboot. 
McCurdy Quit Acting Years Ago
During an episode of her Empty Inside podcast, the former Nickelodeon star revealed that she withdrew from acting several years ago. She explained, 
I quit a few years ago because I initially didn't want to do it.
Apparently, her mom introduced her to the world of acting back when she was just six years old. In the years that followed, McCurdy had become the main financial support for her family. 
She admitted that her family was not a wealthy one, and her acting career could have been the way out for them. She still believed having that responsibility on her shoulders was helpful in driving her to a certain degree of success. 
However, when her mother died, McCurdy claimed that a lot of her ideas died with her. "That was its own journey, and a difficult one for sure," she added. Now, she wishes to pursue a career in writing and directing while working on her podcast.
She Was Unfulfilled By Her Work
Another reason McCurdy left acting was that she was ashamed of the roles she had played over the years. On top of that, she felt unfulfilled by her work. She said, 
I imagine there's a very different experience to be had with acting if you're proud of your roles, and if you feel fulfilled by them.
On a later episode of her podcast, McCurdy also touched on how iCarly producer Dan Schneider created a hellish and abusive working environment, severely damaging her mental health.
She admitted it was hard for her to come to work at the time. The situation was so dire that she resented her life and was deeply unhappy. 
She Was Jealous of Grande
In a more recent update via her podcast, McCurdy relieved her time on the set of the Nickelodeon show, Sam & Cat, yet again. This time she candidly explained the jealousy she felt towards Grande. 
Initially, the show was supposed to be about just Sam, but the studio later decided that it was going to be a two-hander, obviously, with Grande playing Cat. That was also around the time that Grande found her footing in the music industry. 
So as the show progressed, Grande had to miss work because she had to attend various events and talk shows. 
[Grande] was performing at the Grammys and I'm like acting on the show with a box because they decided for that week her character needs to be trapped in a box. 
Although McCurdy had no inclination towards becoming a pop icon, she admitted she was jealous of that. On the bright side, the jealousy motivated McCurdy to work on herself and become a better person.