Inside Jenna Ortega's Big Family Life with Her Parents and Five Siblings
Jenna Ortega's role in 'Stuck In The Middle' is almost similar to her real life.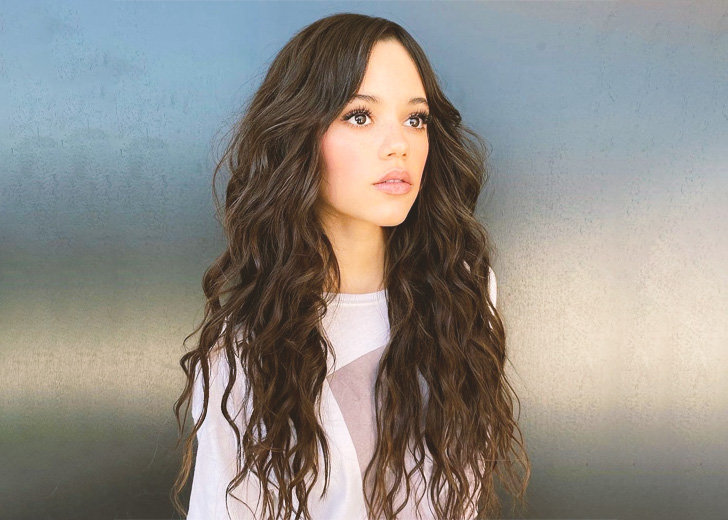 The second season of You featured new cast members as creepy leading man Joe moved to Los Angeles and found a new victim to stalk. One of the new cast members was Jenna Ortega, who played Ellie Alves, a tough teenager in L.A. and the sister of Delilah Alves.
And You is definitely not Jenna's first rodeo. The actress has been in the industry since she was 9, with plenty of minor and major acting credits. Audiences may recognize her as the young Jane from Jane the Virgin, or they might recognize her voice from Disney's popular animated show, Elena of Avalor. 
But her breakthrough role, which won her an Imagen Award for Best Young Actor on Television in 2018, was on the Disney Channel series Stuck in the Middle, where she starred as Harley Diaz. She played the middle child of the seven Diaz children. 
And just like the series, her reality is pretty similar too. She is the middle child in a family of six children. 
Jenna Ortega's Family and Ethnicity 
Jenna was born on September 27, 2002, to Edward and Natalie Ortega. Edward is purely Mexican, but his family moved to California decades before he was born, so he is not fluent in Spanish. To this day, no one knows which part of Mexico he is from. 
Meanwhile, Natalie is part Mexican and part Puerto Rican. Her great-grandmother came to the United States as an illegal immigrant in search of a better life, while her grandfather was born in Puerto Rico but moved to New York with his family when he was a baby. 
Years later, he moved to California during his high school years. Unlike Edward, Natalie is bilingual because her grandmother babysat her often and taught her Spanish.
While Jenna and her siblings were growing up, her parents wanted them to be bilingual, so her mother would speak Spanish while her dad would talk in English. But this was easier said than done.
Her father would not understand what her mom would tell them in Spanish, and his constant questioning was difficult to handle. 
Jenna Ortega's Siblings
Ortega grew up alongside five siblings: Markus, Isaac, Mia, Aaliyah, and Mariah. Mariah is the oldest of them all. There is not much information about her, but she is already married and has kids. 
Isaac is the second oldest in the Ortega family and was born on January 1, 1998. He studied at Grand Canyon University after graduating from Xavier College Prep School. However, it appears he is pretty private about his life, as his social media account is private. 
But according to Natalie's Instagram, Issac recently got married on August 19. She uploaded a carousel and gave a glimpse of the event. All the Ortega siblings were present at the event. 
The third oldest is Mia, who was born on May 15, 2000, followed by Jenna. Finally, the youngest Ortega siblings are twins, Aliyah and Markus, born on July 23, 2004. Aliyah is a soccer player and a cheerleader with a pretty big following on social media. 
Meanwhile, Markus founded a YouTube channel and quickly gained 6k+ subscribers, but it seems he is not so active on social media anymore.