Jenifer Lewis Says Ex Partner Almost Conned Her Using His Children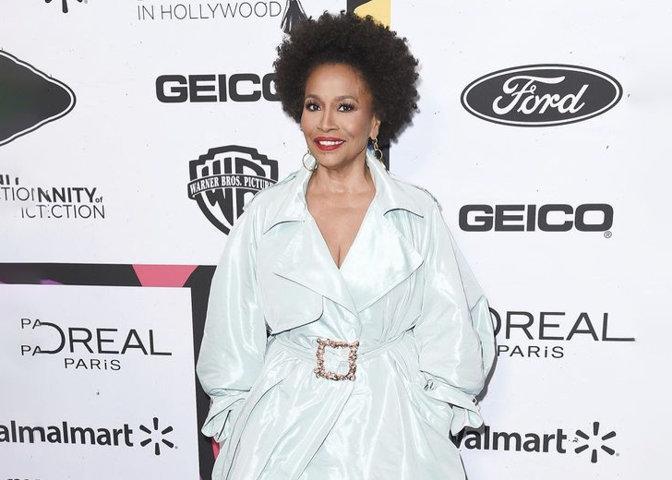 Jenifer Lewis says she was conned by her ex-lover using his children.
The Black-ish star took to Facebook to release a statement in January 2017 saying she had filed a lawsuit against her ex-lover Tony Wilson and his former employer, LA Fitness.
There, Lewis revealed she had learned she was being deceived by Wilson on September 11, 2015, just hours before her mother's death.
She wrote Wilson was a convicted felon and con artist who had a long history of using underhanded means to get what he wants.
This man, whose name is Tony Wilson, had been sentenced in 2010 to four years in federal prison for conning investors out of $4 million and was currently out on parole.
Lewis further added she had been conned into investing more than $50,000 during their time together.
Lewis opened up about how she met Wilson and fell for him during an interview with EBONY. She shared the two first met in LA Fitness, where he was working as a manager.
The singer/actress alleged Wilson had researched her in order to get closer to her.
However, what truly made her fall for him was meeting his children. "They were beautiful children [and] very sweet. That was when my heart really softened."
After meeting his children, she eventually agreed to invest in his business.
Wilson also released a statement regarding the matter to EBONY.
There, he wrote he never intended to hide his past from her and that she had come to conclusions without hearing his side of the story.
Jenifer Lewis and her Daughter
Though Lewis has spoken about the aforementioned incident in a pained way, she is leading a happy life with her family. And in the center of her family is her daughter, Charmaine.
Lewis adopted Charmaine when the latter was 12 and the actress says it changed her life. "When I joined the Big Sister/Big Brother program, it was me taking care of me. But when I met Charmaine, my whole life changed," she revealed.

Jenifer Lewis with her daughter Charmaine Lewis (Source: Quencie Thomas)
Lewis first met her daughter through the Big Sisters program. The girl was just seven at the time. Initially, she just wanted to mentor Charmaine, and she acted as the Big Sister for five years.
Lewis took Charmaine as her daughter when the latter's mother was diagnosed with multiple sclerosis.
She admitted she knew nothing about being a mother when she adopted the little girl, but was determined to give her the best of everything.
Jenifer Lewis and Husband
Lewis is married to her husband, retired marine Arnold Byrd. The two tied the knot in 2012 and she became stepmother to his three children.
When talking to SLT Today, she revealed she met her husband around 2007 in a bookstore. She added it was love at first sight and gushed over him. "He's a wonderful man, and I'm in love."
Lewis considers herself a very fortunate woman for finding such a good match in her husband.
She has expressed how happy she is with her husband, but has revealed little about their relationship and family.