Jen Shah and Her Husband Sought Therapy to Save Their Marriage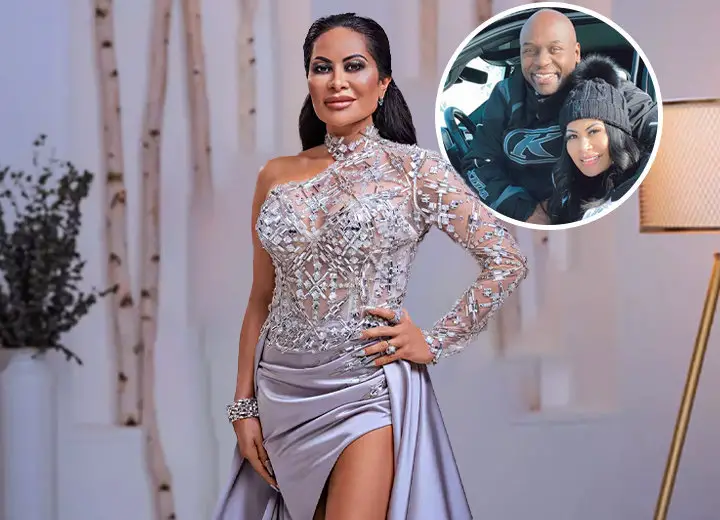 The second season of The Real Housewives of Salt Lake City premiered in September 2021, and cast member Jen Shah got real about her marital woes with her husband, Sharrieff Shah. 
Jen admitted to Lisa Barlow at their new family's new chalet that the last six months had been difficult for her.
Jen Shah and Her Husband Almost Got a Divorce
She explained that she and her husband, a football coach at the University of Utah, had almost gotten a divorce. 
"Six months ago, Sharrieff and I almost got a divorce. I thought my life was, like, over. Sharrieff felt like he wasn't being a positive influence in my life. Like, he couldn't help me," Shah told Barrow. 
She added that Sharrieff probably felt that way because she had not been honest about how she felt, nor had she been aware of it. 
And at first, the reality star thought it was just an argument, but she was devastated when she got a call from her husband's divorce attorney. 
When Lisa asked what the cause of their problems was, Jen shared she felt resentful toward her husband for being absent while grieving her father's death. 
She explained the situation was more difficult since Sharrieff's absence had to do with the job she encouraged him to do. 
But instead of going through with the divorce, the couple who had been married for 26 years sought therapy. 

Jen Shah and her husband, Sharrieff Shah. (Source: Instagram)
And thanks to therapy, the couple realized they still wanted to be together.
Jen noted she was "happier" because she had finally let her emotions out and felt peaceful. She was now encouraged to make amends with her TRHOSLC friend group.
Jen Shah and Her Husband on Her Fraud Charges
The couple has been through a lot, from marital woes to Jen's federal charges. 
In March 2021, Jen and her assistant Stuart Smith were arrested and charged with conspiracy to commit wire fraud and conspiracy to commit money laundering. 
According to reports, the partners ran a nationwide telemarketing scheme that defrauded innocent, often elderly, people with promises of financial security.
Jen pleaded not guilty in April 2021 to the charges, and during one of the episodes in season 2, she broke down and told her husband she was innocent. 
"I have told you from day one that I am innocent. I did not do any of those things. When we got married, for better or for worse, this is for worse right now. I'm telling you, I knew nothing of this and did nothing," Jen told the football coach. 
Sharrieff replied he believed her and comforted her. He said his faith in her would not falter and would not leave her. 
Unfortunately, in July 2022, Jen pleaded guilty to the charges and faced up to 14 years in prison and restitution of up to $9.5 million. 
Her sentencing is scheduled for November 28, 2022, and so far, her husband has not addressed the issue.