A Look into Jeff Hardy's Family Life with Wife Beth Britt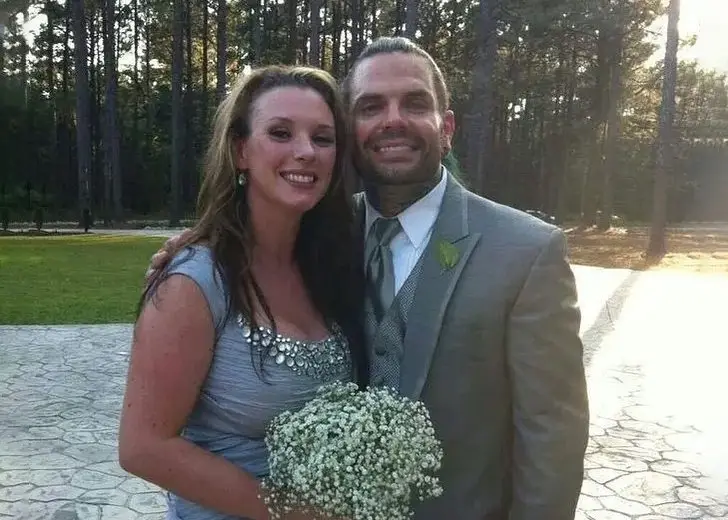 Jeff Hardy is one of the most recognizable faces in the world of wrestling. His legendary status in the WWE and Impact Wrestling is there for everyone to admire.
What isn't readily available for everyone to know about is his family life with his wife, Beth Britt. He has been with his wife for over two decades and is now leading a happy family with two daughters.
Jeff Hardy and His Wife Met in 1999
It wouldn't be too far off the mark to say that Hardy's professional life and personal life took off big time around the same time.
Hardy and his brother, Matt, were celebrating their WWF Tag Team Championship at a club in Southern Pines, North Carolina, when the athlete first met Britt.
That was in 1999, and they began dating shortly after, moving in together as well.
In 2008, a big disaster befell the couple. Their house burned down because of an accidental fire on March 15, 2008.
During an interview with The Baltimore Sun in October 2008, he recalled the day as "the saddest day of [his] adult life," not just because he lost his possessions but also his dog, Jack. He confessed he cried and had a lot of bad dreams after finding his body in the rubble days later.
He moved into his brother's house after the fire. "Thank God I had Matt, because if I didn't I'd be renting an apartment somewhere," he said. "Matt's been very cool to have open arms and invite us into his home."
However, he, along with his wife, rebuilt his life around the same place. They built another home, and he said in the interview that they were planning to move in the upcoming spring.
The couple reportedly married on March 9, 2011. They have not posted any wedding pictures on their Instagram.
Britt is a lover of all things Instagram. She has a lot of posts with her husband and family on her account. She frequently posts old pictures with her husband and a lot of posts about their dogs.
Jeff Hardy's Children
Hardy has two daughters. He had his first daughter in 2010, a year before he got married.

Jeff Hardy with his wife, Beth Britt, and their eldest daughter, Ruby Claire Hardy. (Photo: Beth Britt/Instagram)
Ruby Claire Hardy, the couple's first kid together, was born on October 19, 2010. He had announced her arrival in August earlier that year.
Then, their second daughter, Nera Quinn Hardy, arrived on December 31, 2015. Hardy and Britt announced her birth on their respective Instagram accounts the same day.
The pair didn't reveal their little girls' faces until just a few years ago. Now, though, the children are a regular feature on their Instagram feeds, especially Britt's.