Get To Know Multi-Talented Comedian Jeff Garlin - Wife, Health Issues, Net Worth Plus More
Find out quick facts about the man behind the acclaimed series, 'The Goldbergs.'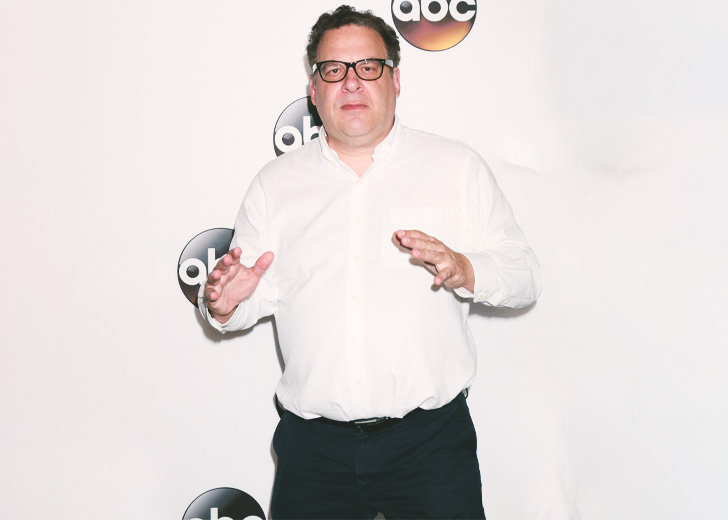 From playing the bumbling family patriarch Murray Goldberg on ABC's The Goldbergs to lending his voice for many iconic Pixar characters, such as the Captain from Wall-E, what hasn't Jeff Garlin done or shared with the fans? 
Besides comedy and acting, Garlin has a life that many people may not know about. 
Here are five quick facts about The Goldbergs actor.
 1. Jeff Garlin's Career and Net Worth
Garlin is considered to be one of the most successful comedians in the industry. As a kid, he was inspired to pursue comedy when he saw Jimmy Durante perform and asked his parents if that was an actual job.
He is best known for playing Jeff Greene on the HBO show Curb Your Enthusiasm. However, he also had notable roles in other series, such as Arrested Development. 
Garlin has also appeared in acclaimed films include 2007's I Want Someone To Eat Cheese With adapted from his solo stage show, 2013's Dealin' With Idiots, & Handsome. He is also a director, writer, and author.
According to Celebrity Net Worth, he has accumulated $15 million in a career spanning decades. 
2. Jeff Garlin' Love for Photography
Garlin loves photography, and during his interview with InsideHook, he shared that photography was more than just a hobby. 
In his own words, photography was "the only thing [he did] seriously besides comedy." He sells his work, and part of the proceeds goes to a cancer charity that he supports.
3. Jeff Garlin's Weight Loss
Besides photography, Garlin's other love is food. 
The co-star of Curb Your Enthusiasm considered himself a food addict, but he changed his ways after a health scare. He had a stroke at 37, and after years of avoiding it, he went on a weight loss journey. 
He penned his weight loss journey in his memoir entitled, My Footprint: Carrying the Weight of the World. He also dished advice on what NOT to do to lose weight. The actor went from 320 pounds to a healthy 260 pounds.
4. Jeff Garlin's Divorce 
Besides his health problems, Garlin has had his fair share of marital problems.
Garlin was married to his ex-wife, Marla Garlin, in July 1994. They have two sons together: James and Duke. 
But after 24 years of marriage, the two filed for divorce on September 4, 2018. According to court documents obtained by Us Weekly, the couple had parted ways on July 25, 2017, and cited irreconcilable differences as the reason. 
5. Jeff Garlin's Girlfriend
After his divorce, it seemed like there wasn't much going on in Garlin's love life. 
But on May 26 this year, he uploaded a photo of him with a woman who went by Instagram handle @sartiracht. Garlin had his arms around the woman, and although the caption does not reveal much, fans were convinced Garlin was dating this woman. 
However, it's not confirmed, and fans can only hope that Garlin will address it someday.