Jeanette Jenkins Was Once Thought to Be Queen Latifah's Partner — Who Is She Dating Now?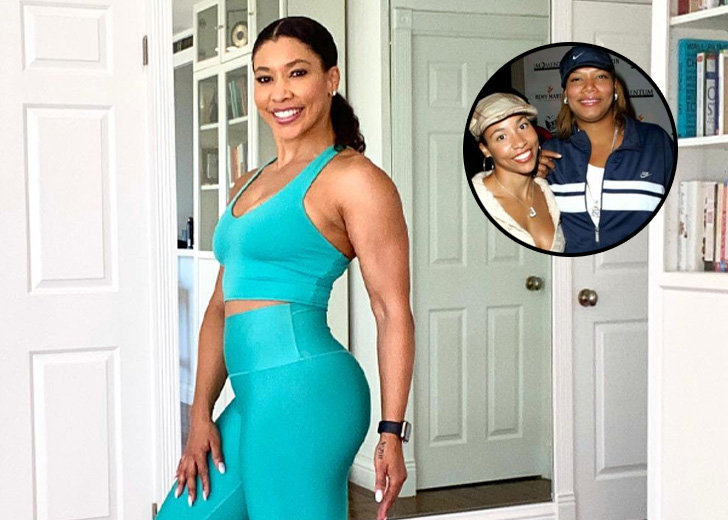 Jeanette Jenkins is first known for being a celebrity fitness trainer. Then, she is known as Queen Latifah's longtime female friend.
Jenkins and Latifah were very close at one point. They shared a house and went on many vacations together.
But did she and Latifah ever date? Or was it just a deep friendship misconstrued?
Was Jeanette Jenkins Queen Latifah's partner?
Jenkins and Latifah go way back. They have known each other since the 2010s and were inseparable for a long time.
So close that the two even bought a house together. In 2010, Gawker (via Advocate) reported that they had bought a Mediterranean-style home in the Hollywood Hills.
Further, the source also reported that the house had cost $1.4 million, and they had put both their names in the legal documents.
After this May purchase, the two attended Alicia Keys and Swizz Beatz's wedding that same year. In August, they were seen spending time getting tanned on the coast of Saint-Jean-Cap Ferrat in France.
Two years before this, in 2008, there were rumors they were even engaged in secret and planning a gay wedding together. This assumption further fueled the speculation that they had been dating in secret for years.
But, in 2014, Jenkins and her alleged girlfriend Latifah's widely-talked-about relationship started to fall apart.
Jeanette Jenkins's Partner Johnny Threw Queen Latifah Off
In December 2014, The National Enquirer (via Radar Online) reported that Jenkins had gotten a new partner and that he was a guy.
The publication reported that Jenkins had started dating a boyfriend much younger than her. The report even had quotes from an anonymous source that said Jenkins was "no longer a lesbian – at least for now."
This agreed with what she had always maintained — she is straight.

Jeanette Jenkins was once thought to be Queen Latifah's partner, but she always maintained she was straight. (Photo: Jeanette Jenkins/Instagram)
Latifah, however, was shaken by this revelation. The sources that broke the news also claimed the entertainer was "stung pretty good" by it.
Further, they claimed Latifah had, at one point, thought she would "end up with" Jenkins for life.
Remember when queen Latifah and Jeanette Jenkins swore they were just best friends? Cute — 🇳🇬NaijaGal🇳🇬 (@Naija4LifeO) October 29, 2019
However, this contradicted Latifah's actions from just months before. In August 2014, she was seen kissing Eboni Nichols, a celebrity choreographer, while on vacation.
Eboni and Latifah had first met in 2009 on the sets of Dancing With The Stars, but their dating rumors only started in 2013.
In 2017, there were speculations about them being engaged and about them having a baby together in 2019.
None of these, however, have been confirmed. And going by Latifah's past remarks on her personal life, they might never be.
In 2008, during an interview with the New York Times, she said she took issue with discussing her personal life in the media.
"You don't get that part of me. Sorry," she told NYT. "I don't feel like I need to share my personal life, and I don't care if people think I'm gay or not. Assume whatever you want. You do it anyway."
So, who is Jeanette Jenkins dating now? Well, her current dating status remains under wraps.