Does Jean-Claude Van Damme Have a Wife? Inside the Actor's Love Life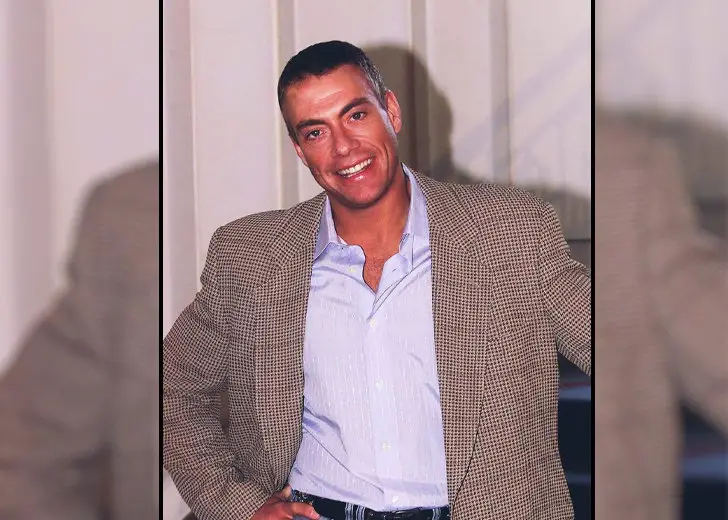 In Hollywood, only a few celebrities have been lucky in love, like Tom Hanks, who has been married to his wife, Rita Wilson, for over three decades. 
Many celebrity marriages are notorious for ending in divorces, but that hasn't stopped them from trying their luck. 
One such actor who hasn't given up hope is Jean-Claude Van Damme, a martial arts prodigy who catapulted to fame after starring in action-packed hits like Bloodsport, Kickboxer, Hard Target, and Timecop.
For those wondering, "is Jean-Claude Van Damme married?" the actor has been married five times. 
The actor had many ups and downs in his love life and career, but he is still going strong.
Jean-Claude Van Damme and His Former Wives
On August 25, 1980, the Bloodsport actor tied the knot for the first time to his former wife, Venezuelan-born Maria Rodriguez.
The marriage occurred a year after the actor moved from Brussels to Los Angeles to start afresh after ending his professional martial arts career. 
Damme took English classes, and to make ends meet, he worked as a carpet layer, limo driver, and pizza delivery man. 
Eventually, he landed a job as a bouncer at a club with compliments from Chuck Norris. 
Unfortunately, while he was busy making a living in a new city, his marriage fell apart, and the former couple divorced in 1984. 

Jean-Claude Van Damme and his wife, Gladys Portugues, and kids (Source: Gladys Portugues/Instagram)
Damme married Cynthia Derderian the following year, but the marriage ended within a year. 
Jean-Claude Van Damme's Affairs
In January 1987, the actor married Gladys Portugues, an ex-bodybuilder, fitness competitor, and actress. 
Like Damme, Portugues has starred in several movies, including The Morning After, followed by The Wil Shriner Show and It's Alive III: Island of the Alive.
They gave birth to their first child and son, Kris, a few months later, on May 20, 1987.
By October 1990, the couple had their second child and daughter, Bianca Brigitte. 
But this marriage too ended in divorce after news of Damme's affair made rounds while starring in the 1992 film Universal Soldier.
After that, the Timecop star married Darcy LaPier on February 3, 1994, and welcomed their son, Nicolas Van Varenberg, in 1995.
Damme and LaPier divorced three years later after the former had an affair with Kylie Minogue while filming the video game adaption of Street Fighter. 
Jean-Claude Van Damme and His Wife Gladys Portugues
After divorcing LaPier, Damme's career went downhill, and he began seeking comfort in drugs, which resulted in cocaine addiction and a jail term.
Around this time, Damme reconnected with his third wife, who helped him get clean and get his life back on track. 
The actor realized he was meant to be with her and thus he remarried her in 1999. The couple often made red carpet appearances with their two children. 
Both their children have pursued acting and modeling careers of their own. 
But in 2015, news of their divorce made headlines. However, Daily Mail reported that the couple had reconciled and that the divorce was off. 
Damme shared his marriage with his wife was back on track.