Inside JD Harmeyer and His Wife's Private Relationship
Opposites attract, but can they sustain a long-lasting relationship? Let's find out.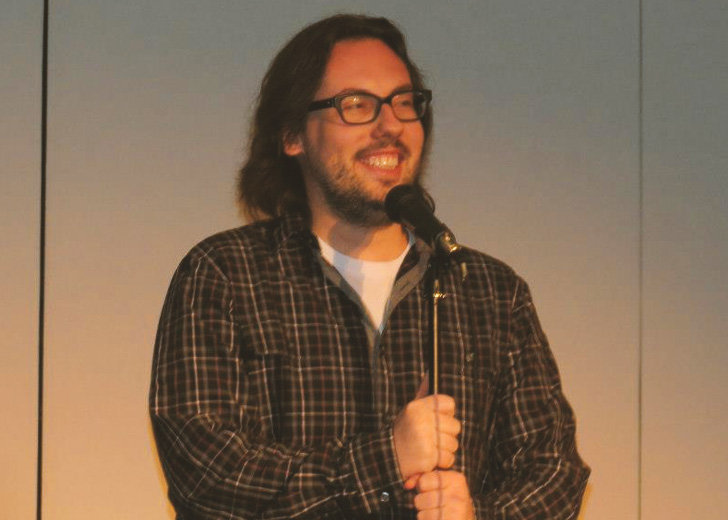 Jamie Daniel Harmeyer is an American radio personality who is widely recognized for hosting one of the most popular radio shows in the country: The Howard Stern Show. Harmeyer is known by his followers for his hooting signature laughter and his unique approach to comedy.
Born on December 29, 1979, in Fairborn, Ohio, Harmeyer graduated college with a degree in film and video production. After his graduation, he began working as the head media producer for different projects and later ended up being employed at SiriusXM. 
The 42-year-old media personality is very open to his followers about his work at the Stern Show, but we rarely hear him talking about his personal life. 
It has been more than 3 years since Harmeyer shared vows with his then-girlfriend, Jennifer Tanko, on August 25, 2018, so let's take an insight into the private relationship between Harmeyer and his wife, Tanko.
About JD Harmeyer's Wife Jennifer Tanko
Tanko is a makeup artist based in New York City. Her date of birth is recorded as January 6, 1988, and she is a native of Virginia who previously lived across Baltimore and Washington, D.C.
Alongside her work as a makeup artist, she also shares posts about fitness, fashion, makeup tips, and lifestyle on the internet. Before she went private on her Instagram account, she had around 15K followers with whom she talked about personal things like snaps from her travels and favorite books.
JD Harmeyer and Wife Tie the Knot
Although there is no exact date when they started dating, the very famous radio host and Harmeyer's colleague, Howard Stern, used to reveal tiny bits of information about his love life during the show.
The couple was reported to have begun dating in 2016 and announced their engagement in February 2017. The duo got married at a private wedding in Las Vegas, where they walked down the aisle on August 25, 2018.
The ceremony was very intimate and comprised just 10 guests. His The Howard Stern Show colleagues were not present at the ceremony but had sent their best wishes to the couple. Only immediate family members were invited to witness the joyous occasion. 
Celebrating Honeymoon in California
After almost a year after their marriage, Harmeyer and Tanko went to California for their honeymoon in September 2019. They began their 10-day trip from New York, where they stayed at the TWA Hotel at New York's JFK Airport. 
Harmeyer and Tanko are complete opposites. While Tanko is a CrossFit trainer and fitness enthusiast, Harmeyer never likes to move his body. He is barely seen taking a walk in the park, while his wife always shares snaps of her travels on the internet. 
Tanko, as an outdoor person, enjoyed her time at the beach. She could be seen jet skiing and sunbathing on the Californian beach, whereas Harmeyer sat there fully clothed, enjoying his view.
During his appearance at The Howard Stern Show, Stern asked him why he didn't join his wife outdoors. Harmeyer replied he enjoyed staying indoors and did not want to show off his body because it was not that great.  
Despite being "not much of a hiking person," the radio host shared, he took a hike to Yosemite National Park with his wife. He, however, enjoyed their visit to Napa, where they roamed around three wineries. 
The duo bought a $100 bottle of red wine as a souvenir that he described as "so freakin' good." He revealed that the piece would go to the little cabinet they have in their house to collect wine bottles. 
Rumors about Their Split
There have been many conjectures regarding the couple breaking up since they were not seen together for a long time. Most of their followers called the couple "not suitable" for each other since they had polar opposite tastes in many things.
After rumors started arising about their breakup, his wife's Instagram was made private, and her Twitter account was deleted. However, despite all the claims, there has been no official statement from the couple that confirms their split.