How CBS Sports Radio Host Amy Lawrence Fights Workplace Challenges?
CBS sports radio host Amy Lawrence is a woman of faith and conviction, the qualities that have motivated her to become a pioneer in sports entertainment. Here learn what sort of issues she has been facing and how she fights with them.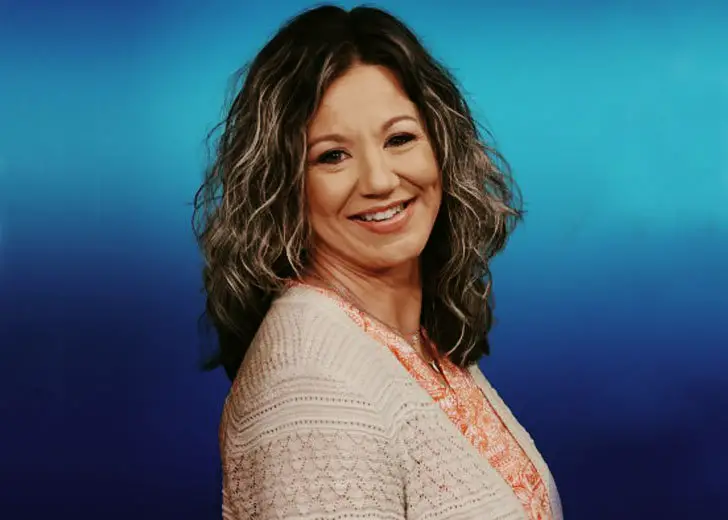 CBS Sports Radio host Amy Lawrence is a woman of faith and conviction—qualities that have motivated her to become a pioneer in sports entertainment. She hosts the radio's program 'After Hours With Amy Lawerence' that airs on weekdays from 2:00 to 6:00 AM ET.
Her show on CBS Radio is tailored for night owls such as herself. She keeps her audiences entertained by summing up the everyday happenings of national football every night late night.
In addition to that, Lawrence's love for football is apparently what keeps her up all night and she takes her job very seriously. However, the road so far has been anything but easy for the late-night radio host.
Amy Lawrence Bags Years of Working Experience as the Late Night Show Host
Amy Lawrence is a pioneer in sports radio and that is not just because she is one of the only women to host a daily sports talk show, but because she has commendable abilities behind the microphone and an amazing understanding of the sport. After all, her abilities behind the mic are what landed her on CBS in January 2013.
Before she was appointed by CBS, Lawrence also spent nine years with ESPN where she was the only regular female host. The New Jersy resident was also the first female in Oklahoma state history to pilot her own sports radio talk show. 
Over the past fifteen years of her career, Lawrence has handled basketball play-by-play and color duties for various radio and television outlets. 
CBS Radio's Amy Lawrence Initially Faced Challenges With Social Media
It is an obvious fact that Lawrence has been making headway in a male-dominated industry, which in itself came with a set of obstacles that she had to overcome. However, Lawrence has gone on record with the Sports Spectrum magazine to state that coming on social media was an even bigger challenge to her than being a woman in a male-dominated industry. 
I don't mind "sweetheart" in my personal life, from family and friends or random strangers. I mind "sweetheart" when I'm working. This is my place of business. I am a professional doing my job, and "honey" or "sweetheart" or "baby" are inappropriate. https://t.co/niodQ1r137 — Amy Lawrence (@ALawRadio) February 12, 2019
The radio talk show pioneer was reluctant to jump on the social media bandwagon at first but she later found it in herself to go on Twitter. Much to her dismay, she had opened a door to intense criticism following her initial joining.
The criticism was not only targeted to her professional abilities though. The people on the Internet also trolled her gender and even picked at her faith.
Lawrence's Faith Helped Her Get Through Her Workplace Challenges
In the interview with Sports Spectrum in July 2018, Lawrence claimed she had devoted her life to Jesus since the young age of 6 and that her faith is an integral part of her everyday life. A fact which is evident by her language during the coverage of such an aggressive sport and the way she treats people.
Lawrence also opened up to the same outlet about how her faith provides her comfort and support to push her way through the heaps of criticism that she received online. She expressed:
...I have to take a deep breath and I have to remember what God says I am. I'm a daughter of the King. Period.
Even though she was tried and tested her entire professional life, there is no denying that Lawrence has paved the way for aspiring females to choose a career path in sports journalism.