Jay Mohr Divorced Ex Wife Nikki Cox Twice within 6 Months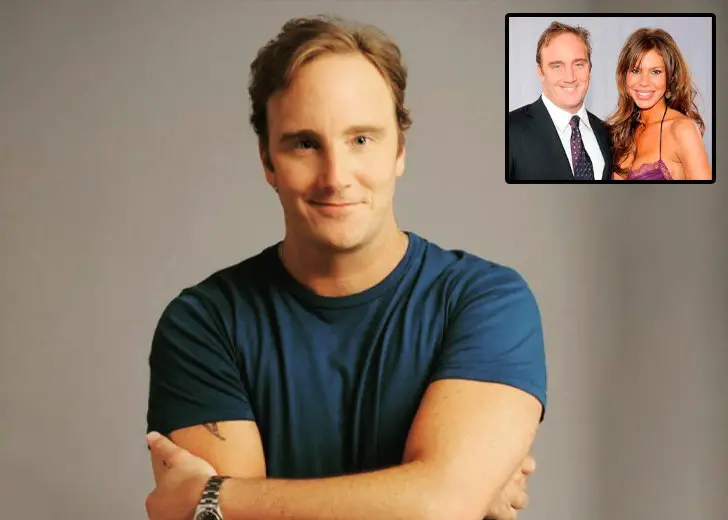 Back in 2016, actor Jay Mohr strangely filed for divorce from his wife Nikki Cox twice within six months.
He first filed for divorce in July 2016 after nine years of marriage, citing irreconcilable differences in documents.
As per People, the papers had a prenuptial agreement from the couple that included terms of spousal support.
However, the actor called off the divorce just six days after filing the documents.
The actor requested the court to dismiss his previous plea and later told People, "We are very married, very in love and that's really all there is."
The decision to withdraw his divorce request didn't last, as Mohr reportedly filed the divorce from his wife for the second time in December 2016.
In the documents, he — like the last time — stated that the two were separating due to their irreconcilable differences.
Jay Mohr Alleged Wife Nikki Cox of Drug and Mental Health Issues
A few months after filing for the divorce from his wife, Cox, for the second time, Mohr alleged that his former spouse battled both drug and mental health issues.
Doing that, the former Saturday Night Live alum requested sole physical custody of their son, Meredith Daniel Cox Mohr, whom the couple welcomed in 2011.
 He also asked for joint legal custody, with Cox receiving "reasonable visitation with Meredith, which shall be professionally monitored."
In the recent filing, the actor further revealed that he and his former wife "have continued to reside in the same residence" with their son since filing divorce docs in December.

A picture of Jay Mohr's former wife Nikki Cox and their son. (Photo: Instagram)
But he further alleged that their "living situation has become extremely confusing and untenable; and, our son is suffering."
The documents read, "Based upon the increasing hostility in our home, Nikki's ongoing refusal to attend her mental health issues...her abuse of drugs, and her failure to respect boundaries, I had no choice but to obtain alternate housing for me and our son."
Nikki Cox Allegedly Wanted to Commit Suicide
In the documents filed in March 2017, Mohr went on to reveal that there were multiple occasions when Cox asked him to drive her to the Universal Hilton, a hotel in Los Angeles, so that she could commit suicide.
Not just that, the actor's former wife, who is a famed actress herself, allegedly came to the guest bedroom in the middle of the night, where the actor slept when the couple was separated, and attempted to "seduce" him.
She even told him that she believed she was expecting another child, which turned out to be false.
"In January (2017), Nikki told me that she thought she was pregnant. I am azoospermic so this news meant either a miracle had happened, another man had impregnated Nikki, or she was lying. She assured me it was mine," the actor wrote in the statement.
Meanwhile, she was also making poor decisions as a mother and was less bothered about the pair's child. There was allegedly an instance when she didn't interact with her son for a few days despite living in the same house.
In the end, after a couple of divorce filings and multiple accusations against Cox, Mohr's plea was approved in August 2018. However, their settlement was kept under wraps.