Who Is JaVale McGee's Wife? Inside His Private Life with Partner Giselle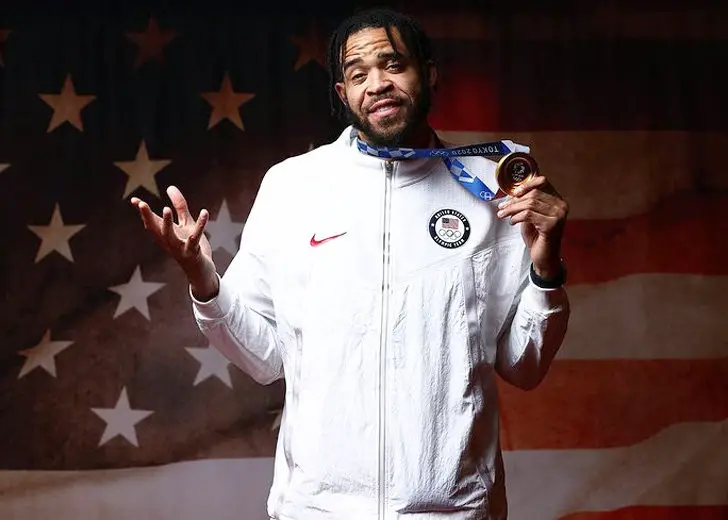 Since getting selected by Washington Wizards as 18th overall in the 2008 NBA draft, JaVale McGee has etched an extraordinary mark in the basketball world.
He became a part of famous teams such as the Cleveland Cavaliers, Los Angeles Lakers, Golden State Warriors, and Dallas Mavericks. On August 16, 2021, the athlete signed a one-year contract worth $5 million with the Phoenix Suns.
With three NBA championships under his belt, McGee needs no introduction regarding his career. However, there are still things that his fans may not know about his personal life, especially about having a possible wife or partner.  
Does JaVale McGee Have a Wife?
Is JaVale McGee married? Well, his fatherhood makes many questions if he is married and has a wife.
But the basketball player has never mentioned having a wife. Instead, he has only been open about his long-term relationship with partner Giselle Ramirez.

JaVale McGee with his possible wife, Giselle Ramirez. (Photo: Giselle Ramirez/Instagram)
Although the details of how and when McGee and his partner started dating are yet to be public knowledge, they have been together since, at least, 2015. 
It is so because the pair welcomed their first child, daughter Genevieve Grey McGee, on November 3, 2016.
JaVale McGee Expecting New Baby with Giselle Ramirez
Since their daughter's arrival, both McGee and his girlfriend have kept their fans in the loop regarding their parenthood through social media, comedy videos, or interviews.
"When I'm with her, we eat healthy," McGee stated in an interview with The Orange County Register in November 2018. The 33-year-old gushed about fatherhood and shared how he was trying his best to instill good habits in his daughter. 
In his own words, he had become conscious of his activities. He started watching his language and stopped eating junk foods around her. Not only that, but the Phoenix Suns star also spent time with his kid, running and strolling in the park. 
"It's crazy, but that's a little human that I have to raise," McGee remarked before ending the conversation on the topic. 
Without a surprise, the basketball player considers fatherhood the best thing that happened in his life. On 2020 Father's Day, he posted a picture of himself with his daughter and dedicated a heart-warming message to her. 
The Michigan native heralded his daughter as a beautiful, vibrant, charismatic, intelligent, curious, strong-willed, and hilarious young lady. He also shared he thanked God every day for having an opportunity to raise a queen. 
He even mentioned his father, George Montgomery, and expressed his gratitude for showing him "how to demand respect even without saying a word."
Interestingly, McGee's fatherhood bliss is getting doubled as he is expecting his second child with his partner. 
While he didn't give away the pregnancy news, his partner announced it through her Instagram on 2022 Valentine's Day. She posted a picture of her baby bump and wrote, "Happy Valentine's Day, love birds!"
In the caption, she revealed she was less than three months away from welcoming their second baby.
Who Is JaVale McGee's Girlfriend?
McGee's girlfriend Ramirez is a sport and entertainment realtor based in Beverly Hills & Los Angeles County.

Family time: JaVale McGee with his baby mama and daughter Genevieve Grey McGee. (Photo: Instagram)
Her professional bio in Zillow reveals she specializes in properties throughout Los Angeles County. 
The mother-of-one earned her double degrees from the University of California, Los Angeles. Before stepping foot into the real estate business, she worked in sales and operation while also managing a media company. 
When not handling her clients for the Rodeo Realty Inc, Ramirez models for Fashion Nova. Interestingly, her daughter Genevieve also models for the company's children's collection, Nova Kids. 
With an adorable daughter and supportive partner as family, it wouldn't be a surprise if McGee proposed to his partner and made her his lawful wife soon.