Know about NBA Star Jason Williams' Status Now, Three Kids, Wife Denika Kisty, Net Worth , Career Stats, Height and Age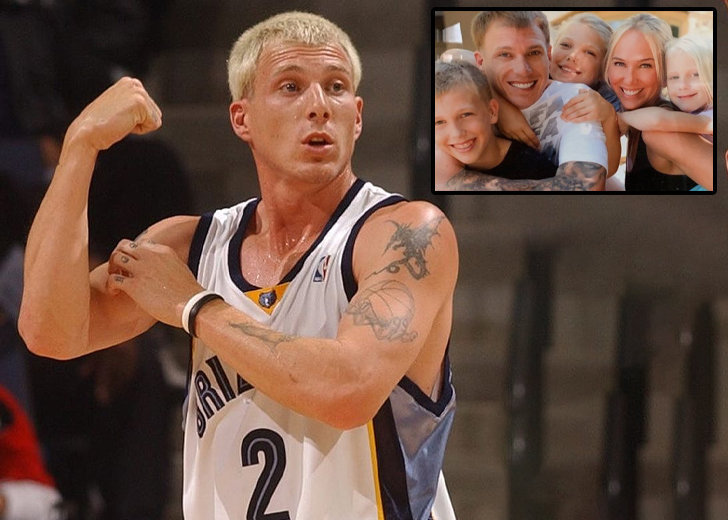 When we search Jason Willaims on Google, many search results direct us to content related to the Orleans Parish District attorney Jason Willaim's federal tax fraud allegation story and the aftermath not guilty verdict awarded to him despite his ex-wife's testimony against him in his federal tax fraud trial.
Other famous names also come in the list and he is none other than Chicago "real estate expert" Jason Williams.
However, the article's subject is not the attorney, but someone more popular with the same name, former NBA star Jason Williams.
If you didn't know, Williams earned huge fame through his illustrious NBA career,
However, the former basketball pro prefers to stay away from the spotlight and manage a low-key lifestyle.
He especially has that lifestyle together with his wife, Denika Kisty, and their three children, Jaxon, Mia, and Nina.
But at the same time, the NBA star's children are growing and making a name for themselves by following in the footsteps of their parents.
Read the full article to know about the frequently asked questions about  NBA Star Jason Williams' status now, three kids, wife Denika Kisty, net worth, career stats, height, and age
What is Jason Williams Doing Now?
After officially announcing his retirement from the NBA in 2011 with career stats of 8,286 points (10.5 ppg), 1,810 rebounds (2.3 rpg), and  4,611 assists (5.9 apg), Jason Williams joined the 3-on-3 basketball league, BIG3 league in 2017, but couldn't complete the season after getting a knee injury in his debut.  
Currently, he is enjoying his retired life and sometimes makes appearances on television programs and interviews. 
Jason Williams' Wife Is a Former Athlete
In case you didn't know, Williams' wife Denika Kisty is a former athlete and a huge sports enthusiast. She is a native of Brentwood, Pennsylvania, and was born into a Caucasian family.
Kisty was a member of the Florida Gators track and field team during her days at the University of Florida. In addition, she is a former All-American Javelin thrower.
But now, she is not physically involved in any sports. That said, she is often spotted helping her kids with their sports.
For instance, on 3 January 2022, she took to Twitter to express that she was proud of her daughter, Mia, who recently recovered from a leg injury.
She wrote, "I laid with you on the field that day and promised this would make you stronger! 5 months to the day you had a 5-hour surgery and are better and stronger than ever!"
"You are an inspiration to everyone you meet and nothing will stop you!" the mother of three added.
Jason Williams and Wife Backing Kids for Sports
Like their parents, Williams and Kisty's three children have apparently chosen sports for their careers.

Jason Williams with his wife, son, and two daughters. (Photo: Instagram)
The couple's eldest child, son Jaxon, born on September 23, 2001, is reportedly playing basketball and baseball in the college league. He is also a member of the Windermere Prep Lakers' elementary basketball team in Florida.
Back in 2016, he even made headlines after a video of him playing with senior plays went viral on the internet.
In the video, he ran through drills, showing he had some sick handles, just like his dad.
Similarly, Williams' daughter Mia is a softball player who plays as an infielder from Windermere, Florida.
In 2019, she was also announced as the #1 overall player in the 2023 Extra Elite 100 by Extra Inning Softball.
But that's not all. When Williams' wife [and Mia's mother] Kisty was asked to name the best athlete of the Williams family during an interview with Extra Inning Softball, she had a surprising answer.
She claimed that the family's youngest daughter, Nina, was the best, sharing the little one was skilled at tennis and softball.
"Nina is so good at tennis," Kisty said. "She plays basketball too and trains a lot with Mia so she's around softball. Nina is definitely the best athlete of all of us."
And what is more beautiful to witness is that both Williams and Kisty, who have been married since 2003, back their children for their preferred sports career.
Take, for example, while the basketball pro's spouse is often spotted gushing about her two daughters, Williams also updates his followers on Instagram by posting about his kids' growth and career.
How old is Jason Williams?
Born on 18 November 1975 (age 47) in Belle, West Virginia, U.S., Jason Williams is a graduate of DuPont High School. He took the school's team DuPont Panthers to the high school championship. 
He later played NCAA basketball with Marshall University and Flordia Univeristy before being drafted in 1998  by the Sacrament Kings. 
His total career spanned with Kings (1998-2001), Memphis Grizzlies (2001-2005, 2011), Miami Heat (2005-2008), and Orlando Magic (2009-2011).
What is Jason Williams' Net Worth?
Jason has an estimated net worth of $20 million, according to Celebritynetworth.
What is Jason Williams' Height?
Jason stands at the height of 6 feet and 1 inch.