Lamar Odom Talks Juggling Parenthood and NBA Career at 19
In a recent video interview on VladTV, Lamar Odom disclosed he was 19 when he had his daughter.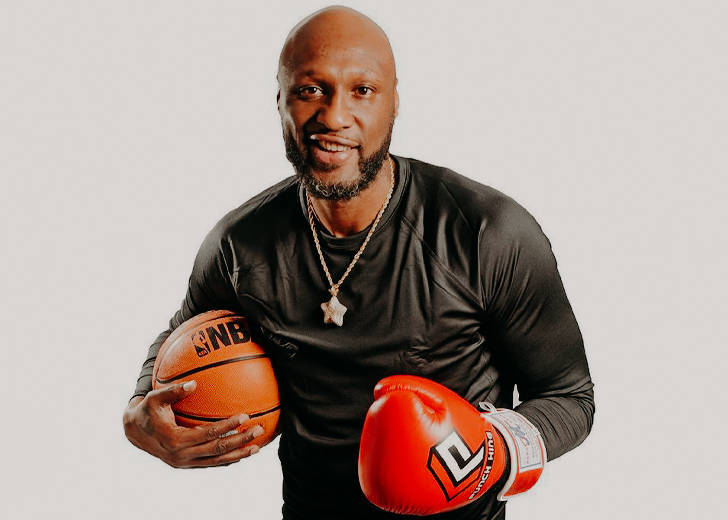 Lamar Odom is a basketball veteran at this point. He is a respected alum with the Los Angeles Lakers and the Los Angeles Clippers. However, back when he had just graduated high school and was yet to decide if he should go to college or go pro with basketball, he had his first baby: his daughter Destiny. 
In a recent video interview with DJ Vlad on VladTV, he disclosed he was 19, still a teenager, when he had his first-born. Getting ready to go to NBA, Odom had not considered all the implications of being a parent. 
Being A Father At 19
In the same conversation, the NBA superstar had only one thing planned out: "I'm going to have some money in my pocket, and we're all going to be alright because of that." And while he did not have the whole parenting game thought out, he could simply look at Destiny and be proud. 
Destiny was born in 1998 to Odom and Liza Morales, and by 1999, Odom was already a part of the LA Clippers. They selected Odom in the first round of the NBA draft as the fourth overall pick. As per the interview, despite declaring eligibility, Odom had a change of heart about the NBA try-outs. 
However, he had already signed for an agent, and things that were put into motion could not be undone. Things worked out well for the player who signed a contract for $12 million paid out over three years. 
A Life Of Loss And Trauma
Despite materializing his childhood dream at such a young age, Odom had lived through his share of trauma early in life. His father was a heroin addict, so his mother, Cathy Mercer, was the one who raised him. 
Mercer left Odom's father and took him to live with her mother. In an interview with ABC News, he explained he had spent his entire life looking for that unconditional love and for good reason. 
When he was twelve years old, his mother was diagnosed with colon cancer: the illness that would take his mother from him in the months to come. To cope with the trauma, he resorted to marijuana, which would later multiply into a massive drug problem. But it wasn't until he was signed by the Miami Heat he discovered cocaine. 
The Drug Problem
By that time he met Khloe Kardashian, his wife of six years, he had had two more kids with Morales and lost one to sudden infant death syndrome. He confessed to ABC News that he wasn't faithful to Khloe and was paying prostitutes. His drug use also became rampant. So much so that he threatened to kill his then-wife. 
I'll [expletive] kill you. You don't know what I'm capable of.
Soon after, she filed for divorce, and his drug habits worsened. He was found unconscious at The Love Ranch, a legal brothel near Las Vegas. He was rushed to Sunrise Hospital in Las Vegas, where he had twelve seizures and six strokes. His lungs collapsed, his kidneys ruptured, and his heart stopped twice.
His Daughter Was His Motivation
Morales and her kids were prepared to say goodbye when they arrived. Destiny opened up to ABC on a later date:
[I] thought it was gonna be my last moments with him. I couldn't believe it. Was just in a state of shock. I just told him that I need him to be here, to be present with me. And just to fight.
And fight he did. Despite the dire situation, he made a recovery. To this day, he credits his daughter for helping him find his way back. After all, she threatened to never talk to him unless he went to rehab. 
The NBA star still smokes marijuana, drinks alcohol, and visits strip clubs, but he does so in moderation. His plans for the future is simply to "play basketball and be healthy."