Jason Priestley Met His Wife Naomi Lowde on a Crosswalk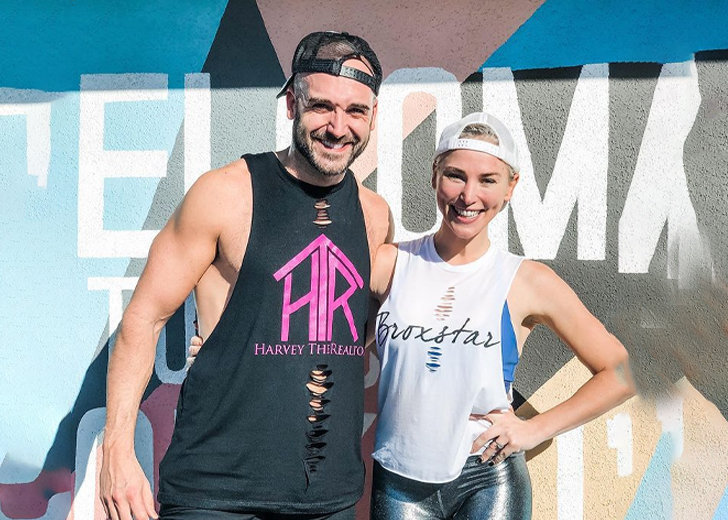 Jason Priestley's relationship with his wife, Naomi Lowde, started in a weird yet adorable way.
The couple has been together for over two decades, but their love is not lost yet. On the contrary, it seems like it is growing day by day.
They often post pictures of each other on their social media, gushing about how much they love each other. Their love story seems straight out of a fairytale since it was basically love at first sight.
The two met on a crosswalk, and once they locked eyes, sparks were flying, and love was in the air.

Jason Priestley and his second wife, Naomi Lowde, taking a selfie. (Source: Instagram)
Here is everything we know about Priestley and his wife's love story.
Jason Priestley and His First Wife
Priestley was married once before he got together with Lowde. He tied the knot to makeup artist Ashlee Peterson on February 2, 1999.
It was reported that the actor dated Peterson for around 18 months before proposing to her. The wedding ceremony was private and was held on a boat in Miami.
But it was not long before there was trouble in paradise for the couple. There were rumors they were having problems in their marriage five months after they tied the nuptials.
It started after Priestley put their home for sale, but the actor denied the rumors. Instead, he claimed they did so because the two needed more space.
Unfortunately, the rumors were true, and the pair quietly separated ten months after their marriage.
Jason Priestley and His Present Wife Naomi Lowde
A couple of months after separating from his first spouse, Priestley met Lowde in 2000. According to Lowde's website, the two met each other while waiting for the red light to change in London.
Lowde dubbed their first meet as "truly serendipitous." At the time, she had graduated from the University with a bachelor's degree in Fine Arts.
Priestley, on the other hand, was in London for work. The two started dating, and when the actor had to move back to New York, Lowde followed her beau there.
Since the actor had to move around because of his career, Lowde opted to do the same with him. As a result, she chose to be a makeup artist to be close to her spouse.

Jason Priestley taking a selfie with his spouse, Naomi Lowde, and their kids. (Source: Instagram)
After dating for around five years, the couple tied the knot on May 14, 2005. The wedding ceremony was held in the Bahamas, with over 120 guests.
Priestley told People in May 2005 that he gave his wife the full authority to plan their wedding. He said, "when it comes to a woman and her wedding, you just have to let her do her thing."
Lowde said they wanted a "beautiful and honest and very true to our hearts." Their ceremony was exactly as planned and included celebrities like Ian Ziering, Tori Spelling, and Jennie Garth.
The pair share two kids. They were blessed with their first child, daughter Ava, on July 2, 2007. 
Two years later, Priestley revealed that he and his wife were pregnant with their second child. They welcomed the son, Dashiell, in July 2009.