Jasmine Sanders Had Both Her Parents' Support in Becoming Who She Is
"My dad is ex-military and he is a machine, he's turned me into one too."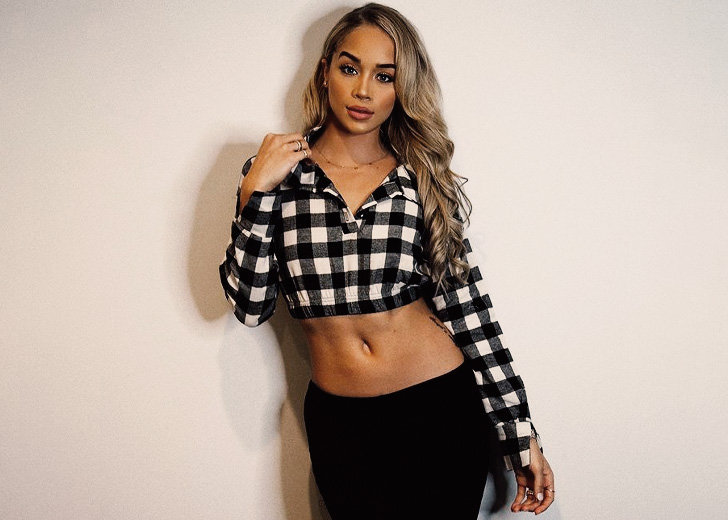 Bestowed upon her by millions of her fans, the Golden Barbie is the perfect moniker for the stunningly gorgeous Jasmine Sanders, who has managed to cement a high-profile presence in an industry as precarious as modeling. 
Of course, her stunning looks and equally laudable personality gave way to her massive presence in the industry. Still, there are a couple of people that are direct contributors to both her jaw-dropping beauty and the personality that tries to put the aesthetics to shame — her parents. 
Sanders has not shied away from admitting it either. She can often be heard celebrating her parents for supporting her in her early years, which ultimately paved the path to where she is today. 
Jasmine Sanders' Father Turned Her into a Machine
During an interview with The Arcadia, the picture-perfect model praised her dad for imparting the importance of dedication, awareness, and self-protection early on in her life. 
She added, 
My dad is ex-military and he is a machine, he's turned me into one too.
She also recited a line that her father told her when she was young: "It is a gift and a curse to be a girl." While his teachings allowed the model to have a good time wherever she was, it also taught her to mind her surroundings and never let her guard down too much. 
Sanders outright admitted that she appreciated her father in many different ways, but especially for teaching her how to protect herself ahead of time. 
"He taught me how to watch people like no other," she said. 
Jasmine Sanders' Mother Paved Her Career
Her mother was no less influential in her life, mind you. 
During the same interview, Sanders talked about how her mother set up a meeting with Sheila Dixon at Millie Lewis modeling agency when she was but 13 years of age. She was a signed, working model in New York before she even turned 14. 
She dished that she considered herself blessed for being signed so quickly and having such an amazing support system from the very beginning. She added, 
My mom went everywhere with me until I was 18-years-old. It was amazing to share those experiences with her, especially at such a young age when I needed guidance.
She admitted that it was hard being a youngster. Possibly drawing from her own experience, she explained that young people were very impressionable and usually saw the best in everyone. So, she was thankful to her mother, who always stood by her side to guide her. 
As the model, herself admitted, not everyone is so lucky. 
The model is also lucky enough to have three siblings: two brothers and a sister. Her younger brother, Dominique Sanders, is a USC Darla Moore School of Business graduate and is currently pursuing his MBA, as per his Instagram bio.
As for the older brother, Marco Sanders, he leaned into the European branch of the family tree and moved to Norway, or so his Instagram bio dictates. Lastly, her sister Alisha is currently working as a nurse.