Jasmine Chiswell's Baby Update — Why Was Her Son in NICU?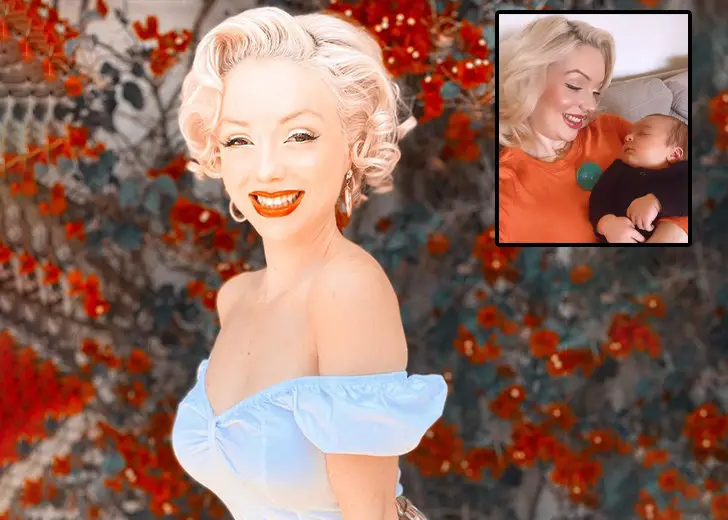 After complete radio silence for a couple of days, Jasmine Chiswell let her fans know on January 17, 2022, that she had given birth to a baby boy. 
In typical Chiswell fashion, she broke the news via her TikTok and Instagram handles. 
The social media influencer had been actively posting about her journey to motherhood and continued posting even after her baby boy was born. 
In the course of those updates, it was revealed that the little one was sick and needed to be in the NICU for a while before he could go home with his parents. 

Jasmine Chiswell holding onto her son's tiny hands (Source: Instagram)
Jasmine Chiswell's Son Was Sick & in the NICU
Just three days after announcing the arrival of her son, Chiswell put up updates on both her Instagram and TikTok profiles to let her fans know how he was doing. 
The video was posted after fans began demanding updates on the baby's condition. In the TikTok clip, the mother shared that as of January 21, 2022, her baby was still in the NICU. 
Elaborating on his situation, she disclosed that while still in her womb, her son had defecated, and when her water broke, she could actually see the feces all come out.
However, because the baby had been in that environment for so long, inhaling the contaminated fluid, it was hard for him to breathe under normal circumstances. 
He had been kept in the NICU so that his health could be monitored closely. 
Chiswell shared that she and her partner had been going to the hospital as often as possible, and they were hoping for the best.
"Fingers crossed that he comes home soon," she said. 
Jasmine Chiswell & Husband Were Trying to Stay Positive
Over an Instagram post published on the same day, the TikToker let her fans know that she and her husband were trying to stay positive despite the extraordinarily difficult hand they were dealt with. 
"But it's really hard," the couple confessed. 
While the captions were playing out on the screen, the doting husband could be seen holding on to Chiswell and occasionally giving her an affirming kiss to show his support. 
Jasmine Chiswell's Son's Face Reveal
Thankfully, just over a week after the baby boy was born, Chiswell uploaded another TikTok where she documented the journey of taking her lovely son back home. 
The clip began with the new mother crying from inside the car, to her stepping out of her vehicle and into the hospital. As her son was discharged, she put him on a stroller and took him back to the car. 
The in-between frames saw Chiswell getting emotional and shedding a few tears as she was overwhelmed to be able to take her son where he belonged. 
Now that the fans knew the newborn was healthy, they began requesting the TikToker for a face reveal video. 
On January 27, 2022, she asked her fans to be patient for just a couple more days as they still had to make regular doctors' appointments, not to mention acclimatize to becoming new parents.
As promised, on the very next day, she revealed her son's face over a TikTok video. Since then, the adorable infant has been a regular on Chiswell's feeds.