Jared Leto's Thoughts on Portraying Gay Character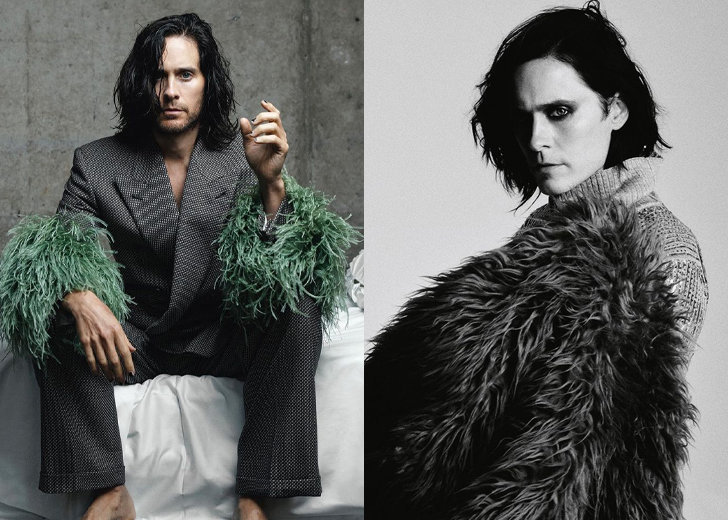 Jared Leto is set to play the legendary artist Andy Warhol for an upcoming biographic drama. 
Leto came out with the news a day after on what would have been Warhol's 92nd birthday on August 6, 2021. He shared a series of snaps alongside the announcement.
Jared Leto Playing Gay Artist Andy Warhol
Leto confirmed that he would be playing the famed artist, producer, and director Warhol in the near future.
After sharing his gratitude and excitement over his new role, he took the time out to wish the legend a happy belated birthday. 
"We miss you and your genius," he penned as he closed the captions. 
Warhol was the artist who brought what is now known as pop art into popular culture for those unaware.
Some of his most sought-after works of art include the classic 'Campbell's Soup Cans' and the 'Marilyn Diptych,' both of which he created in 1962.
While the legendary artist's sexuality has often been suppressed or debated, The Andy Warhol Museum's official website announces loud and proud that he was, in fact, a gay man. 
Warhol's boyfriends included Edward Wallowitch, John Giorno, and Jed Johnson, who were also his colleagues and collaborators, helping to shape and define his career as an artist.
Jared Leto on Opportunities for Gay People in Showbiz
While Leto is understandably excited and grateful to have been able to play such an iconic genius, he has also been vocal about the marginalization of gay characters in Hollywood. 
For his piece on GQ Style's cover story back in 2016, he explained that gay actors simply did not have the same amount of opportunities when contrasted against their straight counterparts. He said, 
I definitely don't think a gay leading man would have the same opportunities as a straight leading man. I don't think that. Not for a single second.
Jared Leto Argues Against Marginalization
Fully aware of the fact that some people might find his statement offensive, he stressed that the marginalization of the gay community needed to be addressed. 
He also spoke on behalf of other "minorities," (via NDTV) while professing his distaste for the word when he said that the situation was not any better for other communities. He said, 
What a word, minority. Have we taken that word off the list yet? 'Cause it should be. Anyway, no, I think that this is still a very conservative business.
Jared Leto: "A Sense of Identity Is Critical to Empowering People"
The actor who bagged an Academy Award for the Best Supporting Actor for playing a transgender woman in Dallas Buyers Club went on to share his take on masculinity and identity. 
He shared how people worldwide were exploring different ideas of identity—not limited to masculinity and femininity. Leto was all for this movement. 
"Because a lot of people probably are marginalized still, and finding a sense of identity is critical to empowering people," he explained. 
As for himself, Leto admitted to never having a specific idea of masculinity. Instead, he believed that it was okay to be one's own self and whatever that entailed.