How Janet Hubert and Her Son Suffered the Wrath of Will Smith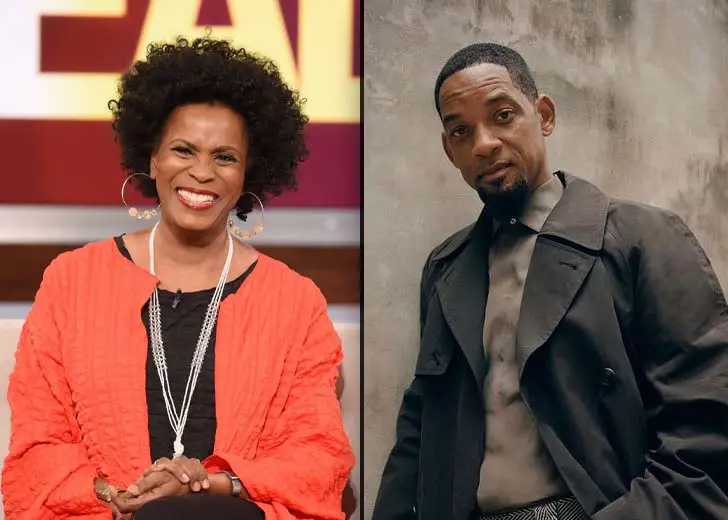 Former co-stars Will Smith and Janet Hubert enjoyed each other's company during The Fresh Prince of Bel-Air reunion back in 2020.
They were together to celebrate the 30th anniversary of the popular sitcom.
The occasion also marked the end of their decades-long feud, which affected Hubert and her son.
Fans got their chance to witness the coming-together in the HBO Max reunion special released later that year.
To make the event more memorable, Smith took to his Instagram and posted a couple of images from the set.
In the first image, Smith was seen beaming with a smile alongside the show's other members.
But it was the second picture that caught the attention of the larger audience.
In the said photo, Smith and Hubert were seen sharing a smile as they shared a friendly gaze at each other.
What Happened between Janet Hubert and Will Smith?
During her 2013 exclusive interview with omg! Insider, the actress opened up about what exactly happened between herself and Smith.
In the opening part of the interview, Hubert called a young Smith "a terrific person."
But later, the show's Aunt Viv detailed her exit from the sitcom, saying Smith did "some heinous, horrible things to me."
In her words, Smith wanted to replace her and "act like nothing happened." "Well, honey, that is not what happened, is it?" remarked Hubert.
The famous sitcom actress further said that her audience showered her with love and let her know where she stood on that show.
Hubert shared how she felt "demonized, beaten up and crucified for so many years," by the actor during her time on the show.
"No one came to my defense," she spoke with heavy emotions.
Two years before the said interview, Hubert spoke with TMZ and dismissed the possibility of a reunion.
She claimed the show's potential reunion would never take place in her life unless there's an apology from Smith.
Janet Hubert Fought Suicidal Thoughts
Earlier in 2021, Hubert detailed her life struggles after getting the boot from the sitcom.
During her appearance in PopViewers, Hubert talked about facing immense pressure from her new venture, raising an infant son, and her post-show life in general.

Janet Hubert, ( Source: Instagram)
After Hubert's exit from the show, she was left with a house, a mortgage, and a husband who was jobless at the time.
Additionally, she also had a business to look after as a mom of an infant baby.
According to Hubert, there were moments in her life when she felt entirely broken and did not know what to do.
She revealed she went through phases where she "wanted to die."
Adding to her remark, the host Chris Witherspoon asked the actress if she ever contemplated suicide.
"Absolutely," Hubert said in her response to Witherspoon's question.
The actress also underwent divorce from her ex-husband James Whitten in 1994, a year after her exit from Bel-Air.
With Whitten, she shares a son named Elijah. Hubert later married Larry Kraft in 2005.
Janet Hubert's Son Attempted Suicide
In 2018, Hubert reportedly took to her Facebook account and posted an update regarding her son's attempted suicide.
In the now-deleted Facebook post, the actress held Smith, her former co-star, responsible for the incident and putting Elijah's life at risk.
The famous Aunt Viv vented her fury and said Smith destroyed her life with his lies.
Further, she said Smith had won as Elijah was hospitalized, who possibly couldn't bear the wrath of misery brought to their family due to Smith's reckless behavior.