Janelle Brown Has Worked on Weight Loss for a Long Time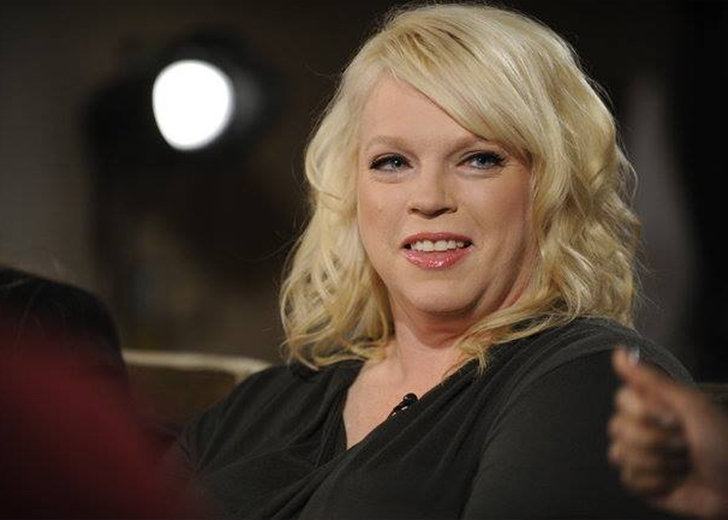 Janelle Brown, star of Sister Wives, has recently begun posting about her healthy lifestyle on social media.
Christine Brown appears to have motivated Janelle to begin her own weight-loss journey.
Christine has reportedly amazed followers with her weight loss efforts over the years. 
"Change comes first with the decision to try," the Arizona resident, 52, wrote as a caption for the images, showcasing her slimmer face in August 2021.
She also revealed one of her methods for losing weight in a short period of time.

Janelle Brown promoting her secret ingredient for weight loss (Source: Brown's Instagram)
Let's take a look at how the reality TV star started her fitness journey and what her secret to keeping fit really is.
Janelle Brown's Weight Loss
Brown's reduced form has piqued the interest of fans who want to know how she shed weight. They're also curious about how she keeps her journey going.
The certified health coach has documented her fitness journeys in a video series titled, "Janelle Brown's Weight Loss Diary". She also offers weight loss advice on her blog, Strive with Janelle.
The first thing she realized was that she couldn't lose weight and get in shape on her own.
She sought expert assistance from trainers who helped her with workouts as well as posture improvement.
Brown has made a conscious effort to improve her health, and it shows. She has been an example to the other wives, from whom she has acquired valuable lessons herself.
She claimed that knowing what you want was one of the most critical aspects of staying fit. She created some encouraging note cards when she was at her heaviest.
They included the benefits she desired. The cards also included feelings of being handicapped because of all the things her weight prevented her from doing, in addition to a desire to have more energy to spend with her children.
She's gotten more engaged. She currently likes gardening, walking, and yoga.
Her strength has improved as a result of all of this physical activity (in addition to her usual workouts). Her regimen has also boosted her energy levels.
How Much Weight Did Janelle Brown Lose?
Brown also talked about inflammation on her Instagram. She addressed how reducing weight was much more than "a number on a scale."
She claims to have slimmed down, but only by "5 to 10 pounds."
You might be perplexed as to how this is achievable. Brown, on the other hand, claims to have only dropped "inflammatory weight." In other words, as the inflammation went away, she started to slim down. 
Is Janelle Brown Weight Loss Secret Apple Cider Vinegar?
Brown just embarked on a weight loss journey with her daughter, Maddie. And their secret is not apple cider vinegar. They actually began utilizing a supplement.
And they've both grown quite enthusiastic about it. Janelle and her daughter have a dedicated Instagram account to the new product line they're enjoying.
"What if I told you I've lost several inches but only down 5lbs or 10 lbs?" Janelle said, promoting the product on her Instagram.
Furthermore, they both insist that the product is about far more than just losing weight.
As the product has improved their lives, the mother and daughter pointed out that there were several additional health benefits the supplement provides in addition to helping shed weight..