Jane Levy on Living with Boyfriend Tho­mas McDonell — "It Feels a Lot More like Marriage"
They have been dating for almost a decade.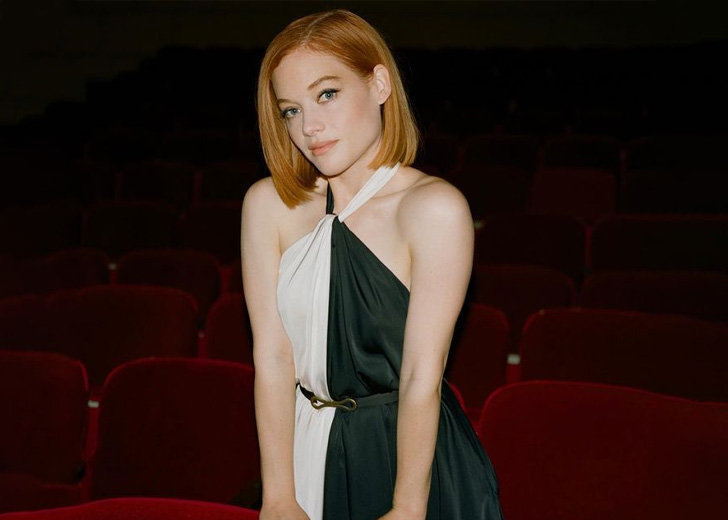 Jane Levy's career as an actress has been blossoming since she entered the acting scene through Showtime's comedy-drama Shameless in 2011. She has been a part of multiple projects, including prominent TV series such as Suburgatory and There's... Johnny!
The Los Angeles native played a lead character in 2016's thriller Don't Breathe and 2019's What/If. In 2020, she landed a career-defining role of Zoey in a musical series, Zoey's Extraordinary Playlist.
While Levy's career in the acting realm looks promising, her personal life is also equally blessed. 
Jane Levy and Tho­mas McDonell's Relationship
The stunning actress and her long-term boyfriend Thomas McDonell have been dating since 2011, living together in their LA house.
Levy gushed about their relationship while talking to Inquirer on April 19, 2020. Recounting her past short-lived relationships, the 31-year-old shared that she has been with McDonell for almost a decade. 
Then, she expressed that her rapport with her boyfriend felt a lot more like a marriage, and rightfully so. The couple has been in an enduring relationship, sharing the ups and downs in life. 
In the 2020 summer, they even did the cross-country RV tour to meet their family on the East Coast. The love birds traveled around multiple states like Utah, Rio Grande, Wyoming, and South Dakota, spending their nights under the stars and in nature's vicinity.
Like Levy, McDonell is also an actor, a singer, and a visual artist. The 35-year-old entered the acting realm in 2008 through the worldwide hit The Forbidden Kingdom. The success of the film motivated McDonell to continue acting, and he dabbled in more projects. 
Given his presence in the entertainment world, he probably met Levy while on his professional ventures. The duo had worked together on a film titled Fun Size before McDonell made a guest appearance in her now-canceled show, Suburgatory. 
McDonell's other prominent acting projects include Twelve, The 100, and the 2011 teenage film, Prom. Besides acting, the Manhattan native also serves as the lead vocalist and guitarist for a musical band named Moon. 
Jane Levy's First Marriage
Before Levy found her Mr. Right on McDonell, she was briefly married to Portuguese actor Jaime Freitas.
The pair tied the knot secretly in March 2011 through an intimate ceremony. So much so, nobody knew about their wedding until Levy filed for divorce in October 2011, seven months after the wedding.
The multi-talented actress was just 20 at the time. As per an article from Dailymail, she did not intend to pay spousal support to her ex-husband. 
Though they separated early, their divorce was only finalized two years later, in 2013.