Jamie Otis and Husband Doug Hehner on Making Their Marriage Work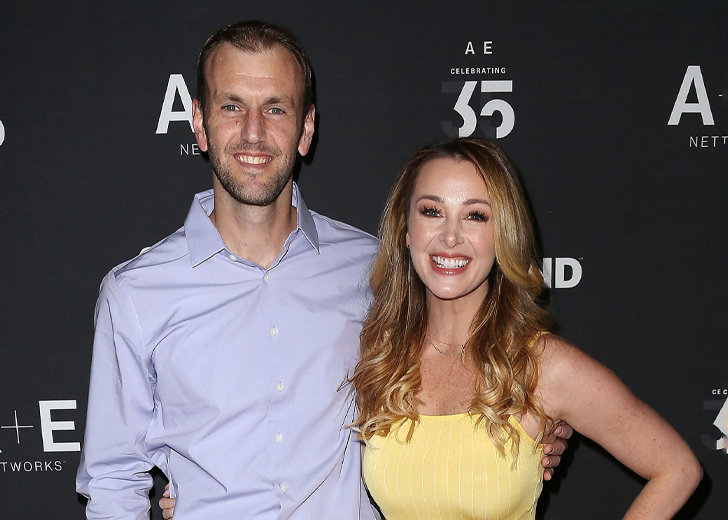 After searching for love during season 16 of The Bachelor in 2012 and on season 3 of Bachelor Pad, Jamie Otis finally found it during the first season of Married at First Sight in 2014. 
Otis met her husband, Doug Hehner, on the reality series and tied the knot at first sight. 
The duo later starred in the spinoff Married at First Sight: The First Year. Throughout their relationship, they have spoken openly about the difficulties in making their marriage work. 
In August 2017, the couple welcomed their baby girl, Henley Grace, six months after Otis announced she was pregnant. 
The birth of their baby came a little over a year after they experienced their first miscarriage in July 2016. 
Otis opened up about it three years later, in 2019. She revealed she had a miscarriage at 17 weeks in an Instagram tribute.
"I remember this day vividly. The pain was an out-of-body experience. It was a pain my SOUL felt," she wrote in the caption. 
Jamie Otis and Her Husband's Struggles in Marriage
Apart from being honest about the tragic loss, they also talked about the "rough patch" they faced during an episode of their Hot Marriage. Cool Parents with life coach Dr. Gertrude Lyons. 
The Wifey 101 author shared she had difficulty believing things her husband because of the lies he told her before. 
Otis explained she felt she was prone to "open up old wounds" because of the pressure she faced from motherhood and the ongoing coronavirus pandemic.
"When you're stressed, you don't have the ability to stay calm. I'm in a rut here and I'm begging for help in every aspect of my life ... I'm angry and sad and hurt and I don't know what to do," she said. 
The life coach supported her, saying her talking about her struggle was a victory. Otis also admitted she experienced suicidal ideation and sought help for her mental health.
She added she and her husband were working on their marriage and told listeners she wasn't sure about their future at the end of the episode. 
Jamie Otis Thought Her Husband Cheated On Her
A few months after sharing her marital struggles candidly, the couple made headlines again in December 2021. 

Jamie Otis and her husband during their eighth-anniversary getaway. (Source: Instagram)
Us Weekly reported that Otis once thought Hehner had cheated on her after she found women's underwear in her closet that did not belong to her.
"Then, I found a pair of underwear in my closet that was not mine, and it put me over the edge 'cause I was like, 'What?' And I traveled a lot for work and whatnot, and so, I was like, 'Is this something?'" she said. 
But she also said she was confused at the time as she had recently been on a girls' trip, and they all shared the same laundry. 
And because of her suspicion, the couple attended marriage counseling and told the outlet they were still working through it. 
It looks like the couple made a little progress because on March 27, 2022, during their eighth marriage anniversary, she noted they were "not giving up on each other" in an Instagram tribute. 
The couple also thanked their therapists for helping them make their marriage work.