Meet Jamie Costa — The World's Finest Robin Williams' Impersonator
Jamie Costa delivers an uncanny impression of Robin Williams.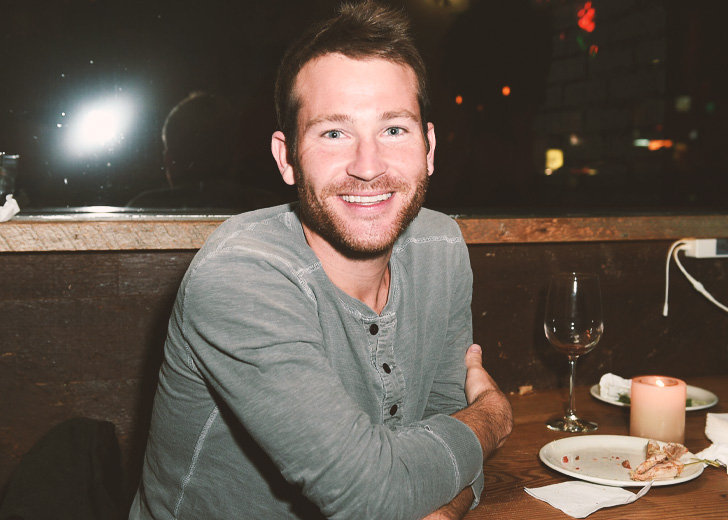 Jamie Costa's impersonation of the late actor Robin Williams has left fans yearning for more.
On October 12, 2021, the impressionist posted a video titled 'ROBIN Test Footage Scene' on his YouTube channel, featuring himself as Williams. He enacted the real-life scene of Williams from the set of the 1978 sitcom Mork & Mindy.
The five-minute clip began as Sarah Murphree, embodying Pam Dawber, rushed to Williams to break the news of his friend John Belushi's death.
The energetic actor's face filled with disbelief and utmost grief upon hearing the heart-wrenching news. But he gathered himself and put up his cheerful face as soon as a knock on the door signaled him to go back on the set.
Costa embodied William's expression in such a great manner that the clip went viral as soon as it made its way to the internet. Fans and followers alike were in awe of the make-believe test footage, and rightfully so.
The production and camera work were at pro-level, besides spectacular acting from the performers. As a result, it had fans clamoring for a 'Robin Williams' biopic with Costa in the lead. 
"This is absolutely incredible. Make this full-length movie and hire this man NOW!" a fan commented on the video.
Another particular person highlighted Costa's unrivaled talents, writing, "It's one thing to resemble a person, but it's how much he sounds like him and has his mannerisms and expressions of that's so freaking impressive."
A third YouTube user added that Costa's extraordinary act encapsulated Williams' essence so perfectly that his proposed biopic was a clear sign of what needed to happen. 
All in all, the netizens couldn't help but request more Robin Williams impersonations and hope for a biopic. So while we wait for what comes next for this viral sensation, here's a rundown on his early life and career. 
He Began Doing Robin Williams Impersonations in 2014
Costa, real name James Edward Costa, was born on May 12, 1990, in Charlestown, South Carolina. He found his passion for performing while studying at North Greenville University. 
After graduation, the 31-year-old moved to Los Angeles to further his entertainment career. He opened his YouTube account and started posting impersonations. 
In 2014, he gained wide attention by doing Williams' impersonation in a tribute video titled 'Never Had a Friend Like Him.' The world found solace in the semblance of the late actor in Costa's outstanding performance.
Impersonating William is Costa's forte, but that being said, he has impressed his fans by copying other actors and figures, including Star Wars character Han Solo.
On top of that, the multi-talented actor has appeared in multiple short videos, TV shows, and movies, including Robot Riot, Once Upon a Theory, The Price of Fame, and Zeroville.
His upcoming projects include Marvel Adventures: Spider-Man and the Monsters of Manhattan and Zack In Time.