Is Jamie Campbell Bower Married? A Look into the Actor's Love Life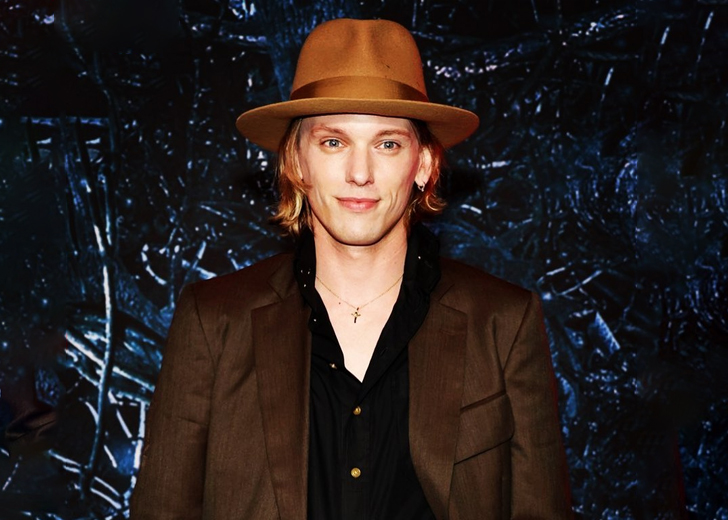 English heartthrob Jamie Campbell Bower started his career in 2007 when he was cast in Sweeney Todd: The Demon Barber of Fleet Street. 
After that, he landed several major roles in blockbusters such as the Harry Potter and the Deathly Hallows, part one and part two, and The Mortal Instruments: City of Bones. 
While filming these movies, Bower even found love on set and began dating his co-stars. Here is a breakdown of his love life. 
Is Jamie Campbell Bower Married?
When Bower took on the role of Grindelwald in the Harry Potter saga, he did not expect love to find love knocking on his doorsteps. 
The actor met Bonnie Wright, who starred as Gin Weasley in the family-friendly adventure movie. 
Bower and Wright confirmed they were a couple at the BAFTAs in February 2010, even though they had been dating since 2009.
"Yes, we're dating. We've been seeing each other for a few months. It's good," Wright told a reporter at the event. 
In April 2011, Bower took their relationship to the next level when he proposed to his girlfriend, who, much to his delight, said yes.
'He is chuffed to bits about being engaged, and neither of them seems to have any doubts they are rushing in too soon. We have asked them if it is for real, and they have said yes,' shared a mutual friend of the couple. 
The couple was in the midst of planning their wedding when Us Weekly announced in July 2012 that the duo had broken up. 
An insider shared to the outlet the couple had split amicably a while ago, as things had not been going right between them. 
Jamie Campbell Bower Dating Lily Collins
It was not long after that the British actor was linked with his The Mortal Instruments: City of Bones co-star, Lily Collins. 
The couple fell in love in late 2012 while filming the teen thriller together. Sadly, after just one year of dating, the duo split for the first time in August 2013. 
Their breakup came days before their movie's release in theaters, and during the movie premiere in Los Angeles, they commented on their breakup. 
"Lily and I are very close. Very close. Always have been, always will be," Bower told E! News. However, by May 2015, they reconnected like they were never apart. 

Actress Lily Collins whom Jamie Campbell Bower was dating in 2012 at a Ralph Lauren event. (Source: Lily Collins/Instagram)
Collins shared their reunion on Instagram with a photo of herself kissing Bower accompanied with the caption, "Life works in mysterious ways." 
Although their bond was strong enough to reunite them, the duo often broke up and later declared their love in their social media posts.
There were constant rumors of their break and make-up in the media, but in July 2018, Daily Mail reported the couple had split for good. 
"Lily and Jamie have clearly got a lot of history, and they have been close for a long time, but in the end, they decided they weren't right for each other, and it ended amicably," a source told the outlet. 
After the breakup, Collins married Charlie McDowell, while Bower is still unmarried and appears to be in a relationship with Ruby Quilter.