Jamie Anne Allman's Husband Says She Is a Spectacular Actor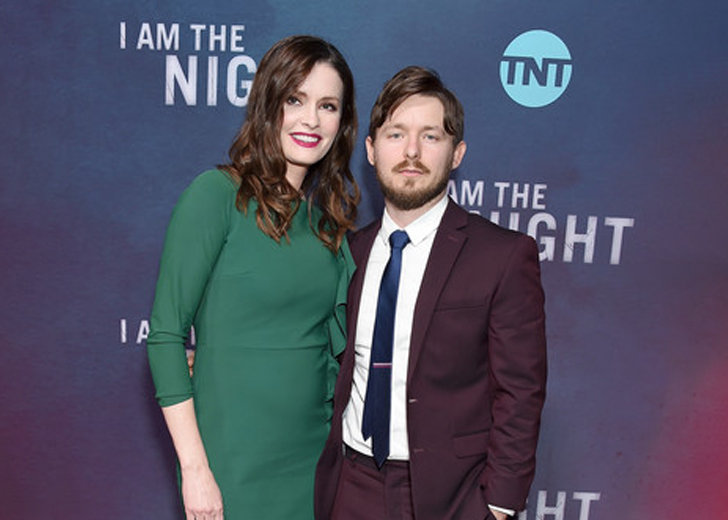 Jamie Anne Allman is a bona fide actress who has had a successful Hollywood career. She is famous for her role as Terry Marek in the 2011 hit murder mystery series, The Killing. 
During the early stages of her Hollywood career, one of the very first roles she landed was a recurring part in 2002's FX police drama, The Shield. 
And in the interim between The Shield and The Killing, the actress landed many parts, but none of them as big as The Notebook.
She made her feature film debut with a supporting role in the 2004 American romantic drama as Martha Shaw.
Having established herself in the Ryan Gosling movie, the actress booked roles on top television series such as Bones and Saving Grace.
And as she made her ascension in Hollywood, she garnered an enormous fan base, but perhaps none were as awed by her as her husband and actor Marshall Allman. 
Jamie Anne Allman's Husband Gushes about Her
During an interview with Paste in April 2012, Allman and her husband discussed her life, acting career, and the second season of The Killing. 
Towards the end of the interview, when the editors asked Marshall if there was anything he liked them to add about his wife, he ended up gushing about her.
"Well, you know, she's like an actor's actor. So many actors come up to her and are just so enamored with her. Anyone who watches her performance just knows that she has something really spectacular. She's just hardcore, man. She's hardcore," said the actor.

Jamie Anne Allman and her husband during their 14th anniversary. (Source: Jamie Anne Allman/Instagram)
He added she did things instinctually that most people did not think of. 
The couple has been married since 2006. It is unconfirmed how they met the duo met or when they started dating. 
For the unversed, Marshall is famous for his portrayal of LJ Burrows on the Fox drama Prison Break and Tommy Mickens, the illiterate shapeshifter on HBO's True Blood.
After marriage, the couple started a family and welcomed their first child or children, twins Asher and Oliver. 
Jamie Anne Allman's Complicated Pregnancy
Allman and her husband welcomed their twins prematurely on January 31, 2013. 
They arrived 81 days before the due date and spent three months in intensive care before they were strong enough to be taken home.
Allman had a difficult pregnancy and was eventually diagnosed with gestational diabetes. She spent months on bed rest because of a shortened cervix before a bladder infection led to the premature delivery. 
Her husband, who was present at the birth, fainted and fell off his chair. He started vomiting when he woke up and was ordered out of the delivery room.
"He started crawling out of the operating room on all fours," recalled Allman. 
In May 2014, the couple welcomed their third child, daughter June Joanne. They had announced that their daughter was set to arrive in June, but she came out before her due date, just like her older brothers.