Jamie Anderson and John Anderson Survived Cancer and Hearing Loss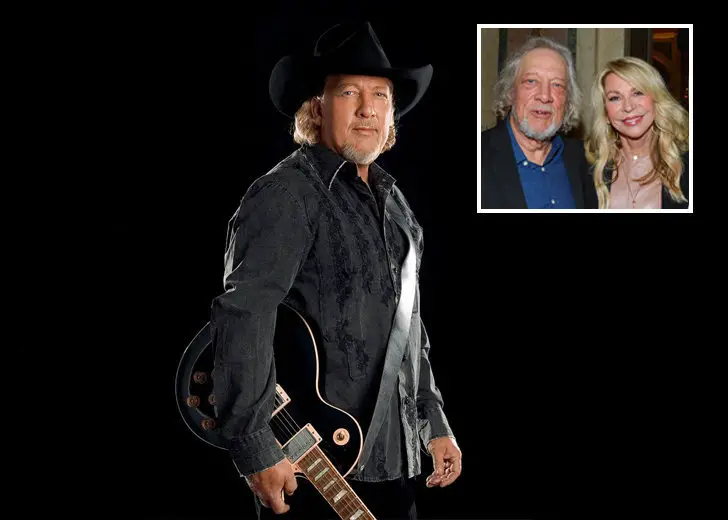 Country music icon John Anderson and his wife Jamie Anderson are survivors.
While the singer battled ill health and went through complete hearing loss, his wife, Jamie Anderson, won the battle against breast cancer twice.
The acclaimed artist wrote and recorded his album Years while he was in the midst of a health crisis, Billboard wrote in their report.
What happened to John Anderson?
Years, released in 2020, was in the making since 2017. After its release, the album became John's first studio work since his 2015's hit Goldmine.
But unfortunately, its creator wasn't only focused on his comeback album during the said timeframe.
The musician had been at the receiving end of a grave illness for all of 2017 and all the way up until May 2018.
The popular country artist had been quoted by Billboard saying he spent most of his time in the hospital as a result of his illness.

Country Icon John Anderson (Source: John Anderson's Instagram)
Singer Anderson also revealed his hearing loss suffered during his ongoing treatment.
The musician said he did "okay being sick," but his hearing loss almost "put an end" to his musical career.
According to John, he was unable to play and sing after losing his hearing capabilities.
Per the artist, he prayed harder for his recovery, and miraculously he was able to hear again.
On the medical side, doctors engaged in treating him thought he'd developed some form of brain cancer.
However, the tumor causing his loss of hearing wasn't found to be cancerous. Therefore, it wasn't spreading to the other parts of his body.
But unfortunately, the medical risks did not stop there. John recalled that during one specific procedure, he almost lost his life on the operating table.
The country icon survived only to be back inside the operation theater in no time.
In his recollections, the country hitmaker said he told his music producers that "it might be my very last one," reflecting on his poor health status.
"I was still on very shaky ground health-wise," he added.
Further, the music-maker said he was "loving" the treatment as he wanted to go back to making music so bad that it ended up being his driving force.
It turns out his desperate desire to get back to music ended up being "very much a healing process for" the legendary country musician.
Upon his recovery, the singer thanked his family, especially his wife Jamie Anderson, whom he married in 1983, for not giving up on him.
John Anderson's wife Jamie Anderson is a Cancer Survivor
In 2013, during his interview with Lake and Summer Style, the singer was asked about his charity work intended toward raising money for cancer cure.
In his response, the singer called the opportunity "a pleasure to be involved" with.
In the opening exchanges of the exclusive chat, the country musician opened up about his wife Jamie Anderson's successful battle with cancer.
"I'm so proud of her because she was so courageous in the way she battled the disease," the country artist told the website.
The singer said his wife's battle with cancer wasn't an easy one, and she "certainly went through highs and lows."
With all that they've been through, we wish nothing but the best for both John Anderson and Jamie Anderson.