Here's Why James Hetfield's Wife Threw Him Out of the House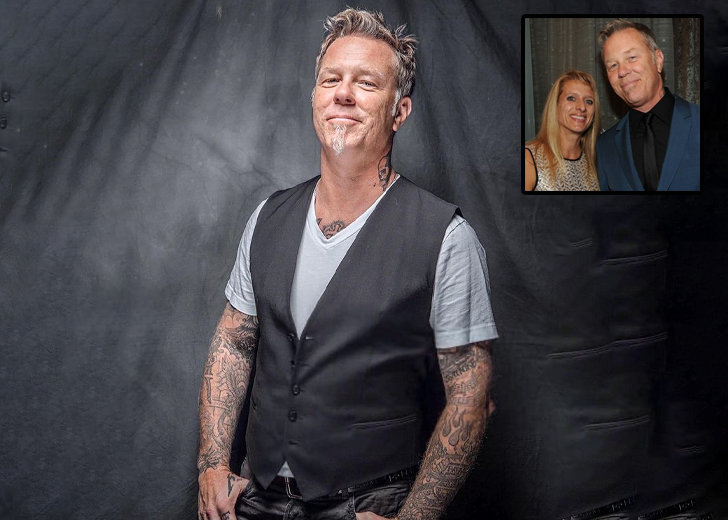 The rock and roll scene in the 70s and 80s was one laced with drugs and debauchery.
As fame, pressure, and money grew, some rock stars started popping pills as a pre-concert recreational activity. 
As a result, many musicians have suffered a fatal fate, leaving cautionary tales in their wake.
But some are still battling their past, and one such artist is James Hetfield, the lead vocalist, rhythm guitarist, co-founder, and main songwriter of heavy metal band Metallica.
James Hetfield Said His Wife Did the Right Thing
In December 2016, Hetfield appeared on The Joe Rogan Experience podcast for an interview with the famous host, Joe Rogan. 
During the conversation, the guitarist opened up about his journey to getting clean.
He shared that the biggest motivator for him was the fear of losing his family, comprising his wife and two kids. 
As some who had lost his parents very early on, he was scared that he would lose his family again. 
Hetfield was kicked out of his house by his wife, Francesca, and he ended up living on his own, which was not what he wanted. 

James Hetfield talking about his wife and treatment on 'The Joe Rogan Experience' podcast (Source: PowerfulJRE/YouTube)
"[My wife] did the right thing, she kicked my ass right out of the house, and that petrified me," shared the frontman of Metallica.
Once alone, he realized he needed to rebuild his life and sought treatment in after-care facilities. 
He also attended counseling with his wife and iterated that his marriage was stronger than ever.
The vocalist thanked his spouse, who had to put up with something she didn't choose and still stuck by him during his struggles.
James Hetfield on Parenting
In the same interview, Hetfield also said that his relationship with his kids had improved. 
He was honest with them, and they respected him for who he was and his past. His older daughter had even started joking around with him.
Previously, the legendary rock star admitted that being a parent was difficult as he struggled to balance his music career and family life. 
According to Loudwire, in a different interview, Hetfield talked about the mistakes he made as a father once he turned 50. 
He shared that, as an artist, he wanted to do more for his fans, which led him to forget about his family. 
"When I turned 50, there was a split in the road. So I'm thinking, 'Maybe I have to fall farther and show my fans that I really care about them.' But I forgot about the other split—my family," shared the artist. 
Hetfield acknowledged he did not think his upbringing was an excuse for his mistakes.
"Just because my family disintegrated as a kid doesn't mean my parents didn't have unconditional love for me. I know there are parents out there that struggle with loving their kids," said Hetfield.
He added he either smothered his kids with control or just let them be, but being a parent was tiresome either way.