James Brown's Kids Fought over His Legacy for 15 Years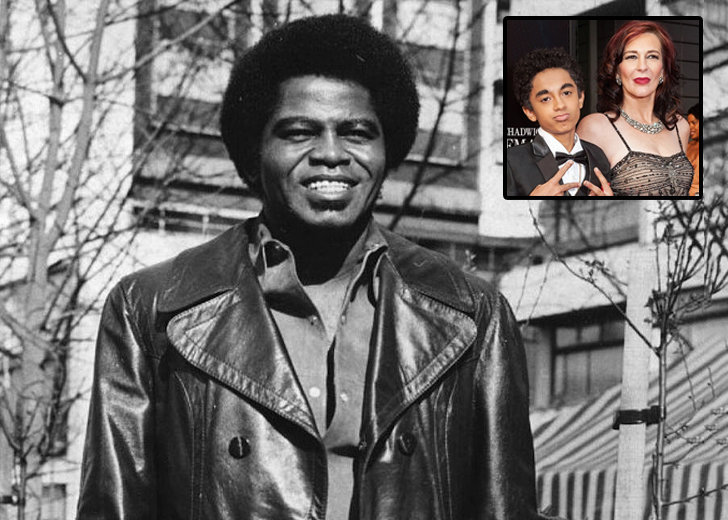 Perhaps the Godfather of Soul's soul will rest in peace, now that his will is being fulfilled. 
Legendary singer James Brown passed away on Christmas 2006, and the will that he had made six years prior to his death had three features of notice. 
Firstly, the singer's fortune was largely bequeathed to underprivileged students in South Carolina and Georgia. South Carolina was his birthplace, and Georgia was where he grew up. 
Secondly, the will had set aside $2 million to underwrite scholarships for his grandchildren.
Thirdly, it noted that any heirs who challenged it would be disinherited. Well, this one was quickly discarded as several of the singer's kids and grandkids sued after his death.
James Brown's Kids & Grandkids Filed Lawsuits
Brown has 9 acknowledged children, five sons — Teddy, Terry, Larry, Daryl, and James Joseph Brown Jr. and four daughters — Lisa, Dr. Yamma Noyola Brown Lumar, Deanna Brown Thomas, and Venisha Brown.
As per The New York Times, the kids asked to remove Mr. Brown's appointed executors, including the accountant David Cannon; the lawyer Albert H. Dallas; and the former judge Alfred Bradley.
One of the kids' lawyers argued that Brown, who suffered from drug-related problems while he was alive, had diminished mental capacity and was unfairly influenced by these associates.
But that was just the tip of the iceberg because Brown's will was tangled in litigation and contained in courtrooms for fifteen years. 
About James Brown's Widowed Wife
A major loose end in the singer's will turned out to be his widow, Tommie Rae Hynie. 
Brown met Hynie in 1998 after he saw her performing a show in Las Vegas. They married in 2001 and even had a son together.
The two supposedly married, prompted for divorce, didn't see it through, and ended up reconciling before the singer died, or so the narrative goes. 
So, independent of what Brown had spelled out in his will regarding beneficiaries, as his widow, Hynie would have had the right to a third of his estate value under state law. 
Now, the problem here was that Hynie was already married to another man, Javed Ahmed, when she wedded Brown. 
Upon learning that Ahmed already had three other wives back home in Pakistan, she let the marriage be.
However, when Brown learned of Hynie's earlier marriage, he filed for an annulment in 2004. But this was not what was in discussion. 
The lawyers had a different argument to make, and the lower courts agreed. The argument was simple: Ahmed was a bigamist, and, as a result, her earlier marriage was void. 
But then, the highest court of the state disagreed. Their reasoning being:
"All marriages contracted while a party has a living spouse are invalid unless the party's first marriage has been 'declared void' by an order of a competent court."
In Hynie's marriage to Mr. Ahmed, no such declaration had occurred.
What Happened to James Brown's Estate?
With her claim to the inheritance out of the way, all of the singer's assets are now being sold to Primary Wave Music. 
Primary Wave Music is a New York company specializing in marketing estates and song catalogs. They are buying Brown assets, including music rights, real estate, and the control over Brown's name and likeness for an estimated $90 million. 
Other reports from The New York Times claimed that the terms of the settlement were confidential.
However, it was revealed that the only beneficiaries of the estate were two trusts for education — one for Brown's grandchildren, limited at about $2 million, and the other for needy children in South Carolina and Georgia, which was to receive the bulk of Brown's estate.
The purchasing company intends to release an array of new projects to honor Brown's legacy and promote his music to new generations of fans.