James Acaster's Ex Girlfriend Louise Ford Left Him for Mr. Bean Actor Rowan Atkinson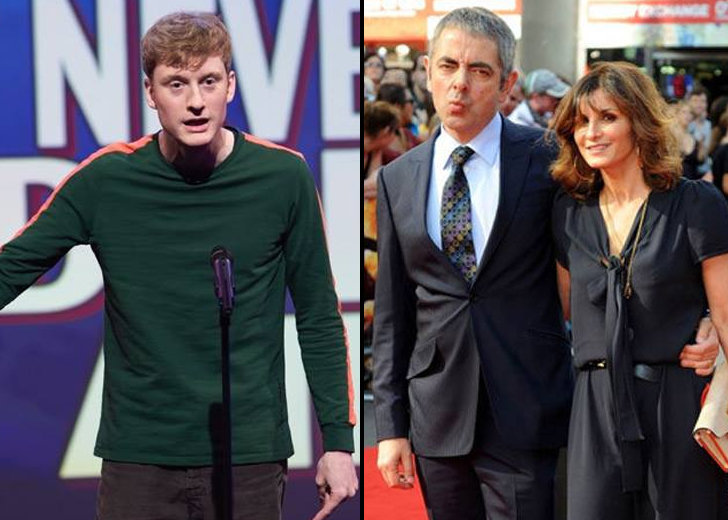 As a comedian, James Acaster's job is to say funny things. 
But for the longest time, he kept quiet about his rather humorous breakup from his former girlfriend Louise Ford in 2013. 
Acaster, best known as a regular on Mock the Week, had been in a relationship with Ford for two years. 
They lived together in London when his girlfriend started growing distant from him after starring alongside Rowan Atkinson in Quartermaine's Terms at Wyndham's Theatre in 2013. 
Eventually, he split up with his girlfriend, but a year later, Acaster learned about the reason for the breakup. 
Ford and Atkinson had struck up a romance and were officially together. 
The Mr. Bean actor split from his wife Sunetra Sastry after 24 years of marriage, the same year he and Ford started dating. 
The couple became parents to daughter Isla, born in December 2017, and is still happily together. 
James Acaster on His Former Girlfriend 
Acaster maintained his silence out of respect for the veteran actor and his former girlfriend.
But during his stand-up performance in 2019, he opened up about the breakup, telling the audience in good humor, "I got left for Mr. Bean."
The comedian added that he only realized the reason for their split a year after when he opened the newspaper, and there was a full-page story.
He continued stating that he was supposed to talk about the funniest thing that's ever happened to him as a comedian. 

Rowan Atkinson aka Mr. Bean (Source: Johnny English/Instagram)
But he put it off out of respect.
"No one else in the history has ever been left for Mr. Bean. I'm a goddamn saint for keeping this in the back pocket so long," said the TV star. 
Opening up about the bizarre situation, Acaster added that until he got jilted for Mr. Bean, he did not realize how frequently he popped up. 
"There's a shop two streets from my house that sells masks of his face. There's nowhere where I'm going to go that he's not there," joked the comedian. 
At least he had a good laugh about it.
James Acaster Moved on to Rose Matafeo
After his breakup with Ford, Acaster moved on to fellow comedian Rose Matafeo. 
The couple met on the comedy circuit in New Zealand, where Matafeo is from, and the duo began their long-distance relationship shortly after.  
However, at the time, according to reports, the New Zealander moved to the UK and joined her partner.
After the move, she was set to tour and perform at the Edinburgh Fringe Festival with fellow comedian Guy Montgomery. 
The couple was together from 2015 until the end of 2016.
They were relatively private about their relationship, save for the few times they subtly referenced each other in interviews. 
After the breakup, Acaster released a book entitled Perfect Sound Whatever, in which he charted his terrible year in 2017.
While describing his book during an interview with Belfast Telegraph, he said his breakup triggered an onslaught of bad events for him. 
He disguised Matafeo with the pseudonym "Becky With the Good Hair."
Eventually, the breakup also made him realize he needed to take care of his mental health.