Is Jamal Murray Still Together with Girlfriend Harper after Video Scandal?
Jamal Murray and Harper Hempel met at college circa 2015.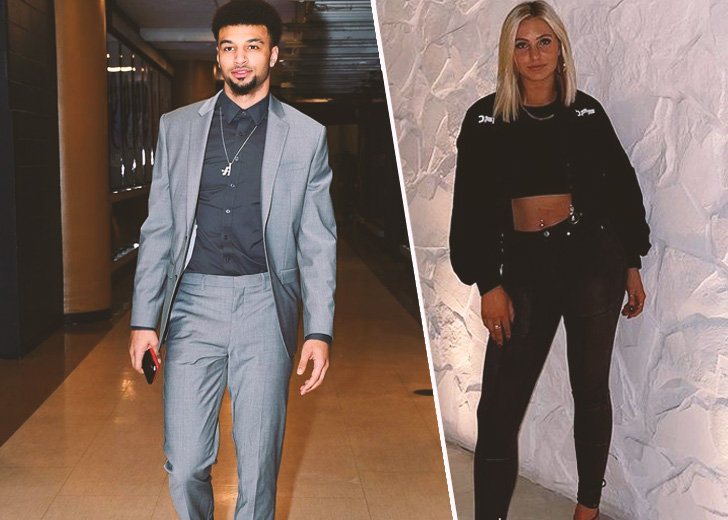 Canadian professional basketball player Jamal Murray is a star player for the Denver Nuggets in the NBA with consistent performances each season.
But, apart from his career, the 24-year-old has also been in the news, time and again, for his alleged relationship with fashion model and travel blogger, Harper Hempel.
The relationship, which started as a friendship after they met in college, has become a mystery for fans since he and his alleged girlfriend have opted to keep their relationship status under wraps.
So, is the NBA star still dating his once-beloved girlfriend? And what actually happened between them?
Jamal Murray and Harper Hempel's Alleged Intimate Video Leak
In March 2020, Hempel issued a plea to fans on Twitter after an intimate video, that allegedly featured Hempel and Murray, leaked online that month.
"If you have the video please delete it," the internet star tweeted, which later received supportive messages from the fans.
According to reports, the intimate video was initially posted on Murray's social media. He later apologized to fans, claiming his account had been hacked. He wrote,
First and foremost I would like to apologize to my fans. My account has been hacked, currently working on the issue. Thanks.
Afterward, the couple — who were regularly linked to each other till that time — has been questioned, asking if they are still together. The curiosity has also built since they have neither made public appearances together nor posted or mentioned each other in a single post on their social media.
Are Jamal Murray and Harper Hempel Still Together?
The answer remains unknown since both have consciously kept the status of their relationship off the radar since the video scandal.
But fans were assured they were together when New York Post reported Murray and Hempel were on the receiving end of the tight bio bubble, keeping them away during Hempel's 24th birthday in September 2020.
The publication stated that Hempel celebrated her special day without Murray since he was stationed in the NBA's Orlando bubble and no one else was allowed to stay with the players due to the COVID-19 protocol.
A year later, when Hempel posted a snap of herself celebrating her 25th birthday a few days ago, some fans were also quick to assume that the couple had actually broken up this time. The assumption came after the fact that her snap didn't feature Murray nor did she mention him in the post.
However, since assumptions are we have to go off of, we'll have to wait until they confirm things on their own in the coming days.
The Couple Met at College
Both Murray and Hempel went to the same college, the University of Kentucky, circa 2015, where the NBA star played basketball for the college team, and Hempel served as a member of her college's volleyball team.
The fashion girl later graduated with a marketing and digital marketing degree from the university.
But it was during those college years they met each other and subsequently turned their friendship into a relationship.
That being said, they have always preferred to keep their love life under wraps, possibly the reason why their relationship is still questioned by many.