Does Jalen Ramsey Have a Girlfriend Now? A Look into His Personal Life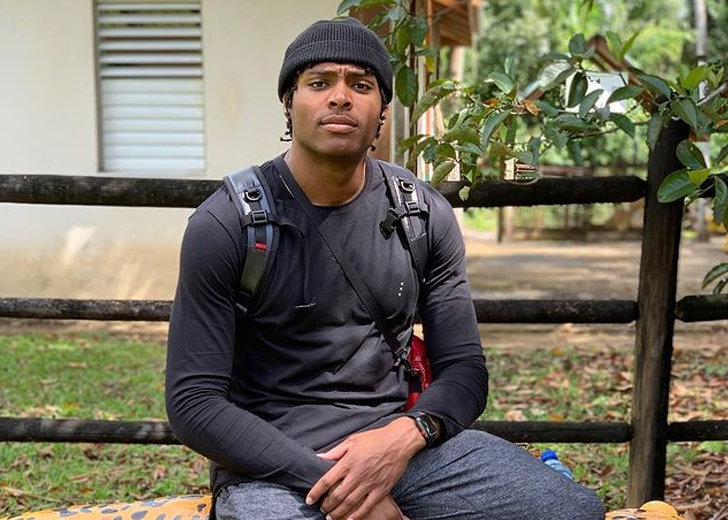 Jalen Ramsey is one of the Los Angeles Rams' best cornerbacks.
Apart from football, Ramsey is known for trash-talking on the field. 
Once, he was in a feud with Golden Tate when he dated Tate's sister, Breanna Tate.
Here are the details about Ramsey's messy relationships and information about his wife and girlfriend. 
Does Jalen Ramsey Have a Wife?
No, Ramsey does not have a wife, and he is not married either. Speculations of him having a wife probably sprung from his long-term relationship with Breanna.
Breanna is his first publicly known girlfriend, but it is unknown when their relationship started.
Breanna gave birth to their first daughter, Breelyn, in July 2018. 
A year later, the couple was blessed with their second daughter, Brooklyn, in September 2019.
But while Breanna was pregnant with their kid, Ramsey was in a relationship with someone else. 

Jalen Ramsey's girlfriend, Monica Giavanna. (Source: Instagram)
Since the summer of 2019, the NFL player was flirting with a dancer from Las Vegas named Monica Giavanna. Soon, he left his pregnant girlfriend for Giavanna. 
He went Instagram official with the dancer in October 2019, a few weeks after Breanna gave birth to Brooklyn.
Regardless of him getting a new partner, Ramsey was there while his second daughter was born. 
He even took time away from his team to be there for his child. But this did not stop Ramsey and Golden from feuding with each other. 
Golden told New York Post that he was "not happy at all with the disrespect" that the Rams cornerback had shown towards Breanna.
Golden also hinted that Ramsey had done things in the past but did not reveal it.

Jalen Ramsey's baby mama Breanna Tate with his daughters. (Source: Instagram) 
The two even took their feud to the field, where they threw hands at each other during the October 2020 season.
The fight between them went viral on Twitter.
Regardless of the beef, Ramsey is still a present parent to his daughters. 
He constantly posts pictures of them on his social media, talking about how much he loves them. 
Breanna also does the same, but neither of the two mention the other.
But looking at their social media, it seems like the pair are at least on good terms for the sake of their daughters. 
Talking about Ramsey's girlfriend, it is reported that he broke up with Giavanna in 2020 and has moved on from her. 

Jalen Ramsey. (Source: Instagram)
Who Is Jalen Ramsey's Current Girlfriend?
As of 2021, Ramsey is currently in a relationship with Salaina. It is also speculated that the two have a child together. 
This is because she was spotted with a baby, in the background of an interview with Barstool Sports.
However, the NFL player has not confirmed it to date. Salaina is a private person with no public social media presence. 
It is unknown when the pair started dating. But it has to be before Halloween 2020 since the pair celebrated it together.
Ramsey dressed up as a Pharoah and Salaina wore a mummy costume.