Why Jake T. Austin Left 'The Fosters' — Says He Started to Lose Touch
"I just wanted to do roles with more substantive content," Austin Tweeted.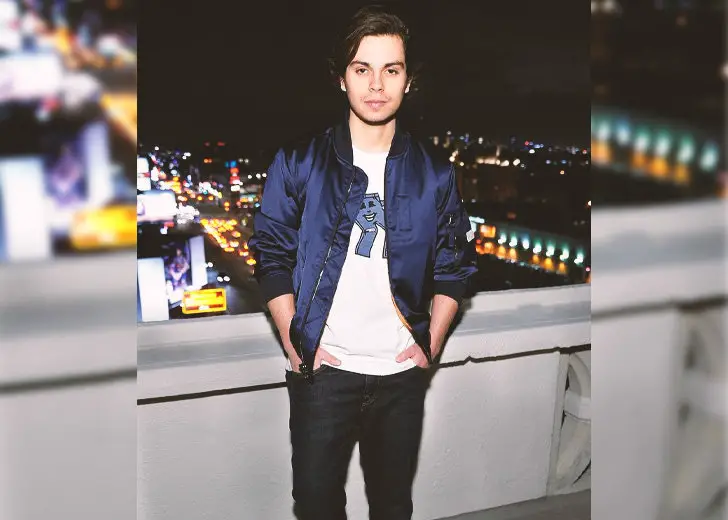 Jake T. Austin as Jesus was a beloved character in The Fosters, right up until he left the show and went on to compete in the celebrity dance competition, Dancing With The Stars.
Fans and outlets had numerous speculative arguments about why the former Disney star decided to leave the show right after a successful pilot season.
The internet flooded with the question "why did Jake T Austin leave The Fosters?" In time, the actor, who played Selena Gomez's brother Max in Disney's Wizards of Waverly Place, addressed the issue personally, putting the minds to rest. 
Why Jake T. Austin Left 'The Fosters'
According to Hollywood Life, Austin interacted with his fans via a Twitter Q&A session on January 6, 2017. Since The Fosters was drawing close to its last season, there were more than a few questions that revolved around him leaving the show in its sophomore season. 
One fan shared that they found out via some outlet that Austin left the show because he did not want to do "teenage roles anymore," and asked the actor if there was any truth behind those claims. 
"Not true," the actor announced. 
Apparently, his departure had nothing to do with his character being a teenager. Instead, he was simply trying to land roles with "more substantive content."
The actor also candidly revealed that he was only invited for three episodes in the second season and wasn't allowed to work on anything else during that time. That didn't sit well with Austin, and so he left. 
Jake T. Austin Was Replaced by Noah Centineo
Austin had also announced his withdrawal from The Fosters via a tweet back in 2015. He shared that he was honored to have been a part of such a groundbreaking series, but sadly his time on the show had come to an end. 
He extended his gratitude towards everyone involved in the making of the show and expressed thanks for letting him be a part of their family. "It's been a pleasure," he closed. 
Following his departure, fellow Disney star Noah Centineo filled his spot as Jesus for the upcoming seasons of the much-loved television drama. 
Not the Whole Story...
However, his wanting to stretch out his legs as an actor wasn't the complete story. During an interview with Flaunt, the actor confessed that during his time on the ABC hit, he fell into "the trap of being in Hollywood, running with the wrong crowd, making some bad choices and also not taking the work seriously."
Having been brought up in front of the camera, Austin admitted that he had begun taking his responsibilities as an actor less seriously. He was not even putting in the effort to remember his lines. He explained, 
On 'The Fosters,' when I was 18 or 19 and I was going through a lot of periods; who do I follow, who do I associate with, influences and things like that, and I just think that there are certain decisions that I made in the past that looking back I would definitely do differently.
In retrospect, the actor believed that taking a much-needed break from acting after The Fosters was the best thing that ever happened to him. Apparently, leaving the show when he did, prevented his behavior from worsening while putting the rest of the world in perspective.