Jake Johnson Almost Married His Former Girlfriend before He Met His Wife
The break-up could even be classified as a social experiment with the right paperwork!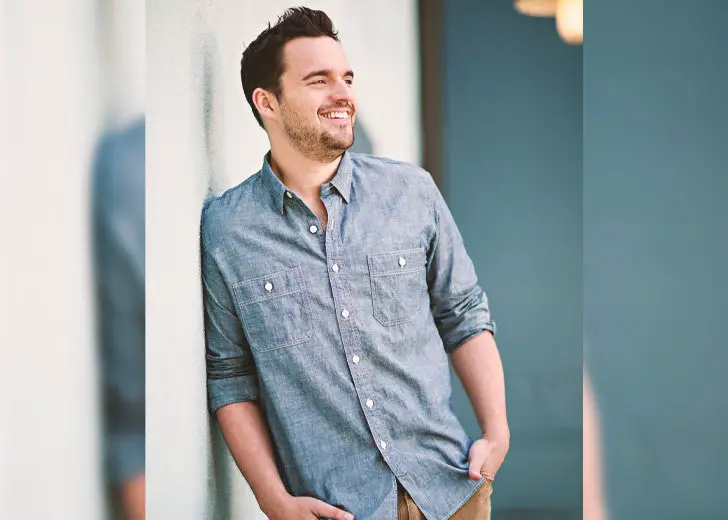 Jake Johnson is best known for his role as Nick Miller on the TV-hit New Girl. As with many other TV stars like himself, fans have long questioned, "Is Jake Johnson married?"
The answer might be a tad bit more complicated than one might come to expect. If the question were, "Was Jake Johnson married?" the response would have been a definite yes. 
While digging around his personal life, we did, however, find that the famed actor, although only married once, thought of getting married to a girlfriend early on in his life. 
Is Jake Johnson married?
To answer the prevailing questions first, as of 2012, the actor told Marie Claire that he was a happily married man and that he had been with his wife for seven years at that point. 
He was married to Erin Payne at the time and had even welcomed a couple of kids together. The couple is parents to a pair of beautiful twin daughters: Elizabeth and Olivia, about two years into their marriage. 
However, a year later, when Glamour posed a question expecting a similar answer, the actor outright refused to entertain the outlet's question. He simply stated that he had been married to his wife for "a while."
When the outlet tried to probe further and asked how long was "a while," he got defensive. He repeatedly answered, "My business is personal." Make of that what you will. 
That being said, the actor has kept eerily mum about his relationship ever since. Hence, it cannot be said with absolute certainty if Johnson is a married man or not. 
Jake Johnson Was Willing To Get Married to a Girlfriend
Circling back to the Marie Claire interview, the actor spoke of an old girlfriend he had when he used to live in New York. Apparently, he began dating this mystery woman when he was 20, and the relationship lasted till he was 24. 
The former couple even had their own place in Queens, and at the time, Johnson believed that the two of them would eventually exchange vows to become man and wife. 
During the holidays, he would invite his family, she hers, and they would have lasagna together. In time, they parted ways, and as Johnson recalled, he was devastated by how things concluded because "it was fast and it was weird."
Jake Johnson and the Girlfriend Broke Up
The relationship did not end because the couple had differences that they needed to address. He explained, 
It was like, 'Well, we are so young and I think we should date other people.' And I was like, 'Well, why?' She was like, 'I don't know, but in my heart I think it's real and we'll find each other again.' It was like, 'Wait, what?'
Just like that, their four-year-long relationship came to an end. Johnson also recalled how they were still very much in love when the relationship ended. It was almost like an experiment to see if they would find their way back to one another. 
Spoiler! They didn't!
Johnson and this mystery woman were still great friends when that interview was conducted. Apparently, the girl had found herself a new man, and the two of them were in a serious relationship.