Jake Johnson and Trent O'Donnell Made 'Ride the Eagle' Because They Missed Everything During Pandemic
Jake Johnson's pandemic project co-stars Susan Sarandon, J. K. Simmons, and more.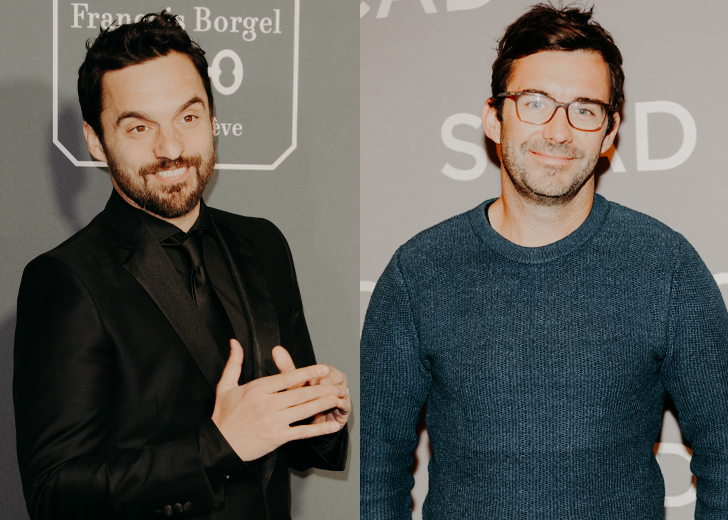 SPOILER WARNING: Plot details for Ride the Eagle follow
While some hit the pause break during the pandemic, New Girl alum Jake Johnson used the free time to write a new indie comedy, Ride the Eagle. 
This is not Johnson's first rodeo. The former New Girl star has written and/or appeared in engaging indie films before, including Win It All and Digging for Fire with Joe Swanberg.
He even starred in the acclaimed indie movies, Safety Not Guaranteed and Drinking Buddies. 
In an interview with Entertainment Weekly, Johnson revealed the inspiration behind his new indie comedy and how he brought New Girl to his new movie. 
The Inspiration behind the Film
When asked where he got the inspiration to write the film, Johnson explained it came about when he was conversing with Trent O'Donnell, New Girl's producing director about how much they missed working during the pandemic.
The two of them came up with an idea to make a movie, but their idea kept building momentum. However, the main reason for writing Ride the Eagle was because they wanted a break from the pandemic. 
It makes sense that Johnson and O'Donnell are working together, considering they spent many years on New Girl. They incorporated the best parts of New Girl into their movie, and Johnson opines it is the perfect follow-up to his beloved former TV series. 
It's a sweeter companion piece to New Girl, Like New Girl gets crazy and silly and fun and romantic, and this is a little quieter and a little sweeter, but I definitely think it connects to it.
Johnson added they wanted to capture everyone's feelings during the pandemic with the new indie film. The film is about people missing each other and then, in the end, being able to see each other.
Movie's Plot and Release Date
The comedy centers on a slacker-stoner named Leif (Johnson), whose estranged mother Honey (Susan Sarandon) dies and leaves him a "conditional inheritance."
Honey finds a way to connect and make amends with him beyond the grave by giving him an elaborate to-do list. 
Leif must complete each task before inheriting her picturesque Yosemite cabin. But, much to his surprise, he ends up learning more about himself and his mother than he expected.
The other cast members include Oscar winners Sarandon, J. K. Simmons, and The Good Place's D'Arcy Carden.
Decal, a new independent distributor that launched earlier this year, secured worldwide distribution rights for the movie.
They plan to release the film in theaters, on-demand, and digital on July 30, 2021. For now, you can watch the trailer here.